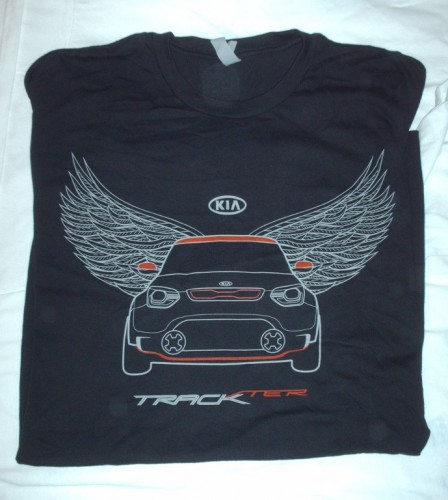 Congratulations to Mike Stedman and David Gibson, winners of last week's SWAG for the Masses giveaway. We had an extra Scion FR-S hat so we picked two winners. You never know when we'll feel particularly generous, so it's worth your while to enter the giveaway. This week's prize is a Kia Trackster concept t-shirt, size XXL. The Soul based Trackster was introduced at the 2012 Chicago Auto show and was very well received.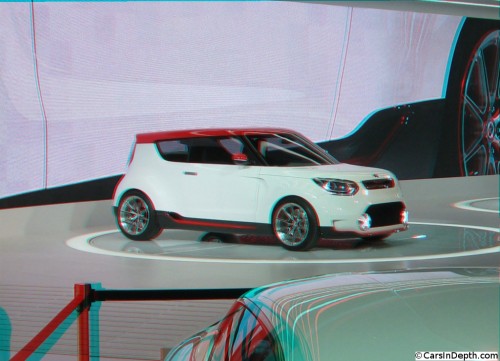 To view the entire photo gallery in your choice of 2D or stereo 3D formats, click here for a Flash player or here for an HTML applet
Send us an email and you may well receive this t-shirt. We'll pick a winner in a completely arbitrary process. If Kias aren't your thing, please let your friends who are Kia fans know about this week's SFTM prize. As usual, our generosity has limits, so if you're the lucky winner you'll have to send us a stamped, self-addressed mailer to cover shipping costs.