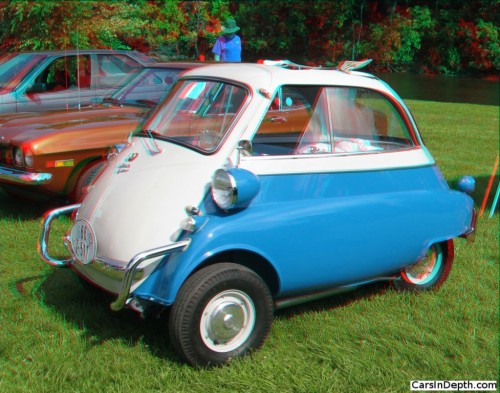 To view the entire photo gallery in your choice of 2D or stereo 3D formats, click here for a Flash player or here for an HTML applet
The last post featured a survivor, an all original BMW Isetta. My guess is that surviving original Isettas in driving condition are perhaps the rarest examples of that marque. You can find basket case Isettas in barns and junkyards, and there are a small number of drivers like the '57 in the last post but these days if you see an Isetta at a car show you're more likely going to find one like this '58 300, nicely restored.
Start the YouTube 3D video player. Click on the red 3D icon in the menu bar to select 2D or your choice of stereo 3D formats.
While the owner of that '57 drove it to the Cars R Stars show, this car, which I was able to photograph at the Orphan Car Show in Ypsilanti for the past two years (there are two separate photo galleries) arrived at those shows on a trailer. As you can see from the video, the tiny Isetta 300 is in great contrast to the tow vehicle, a Super Duty Ford pickup with a Powerstroke diesel engine.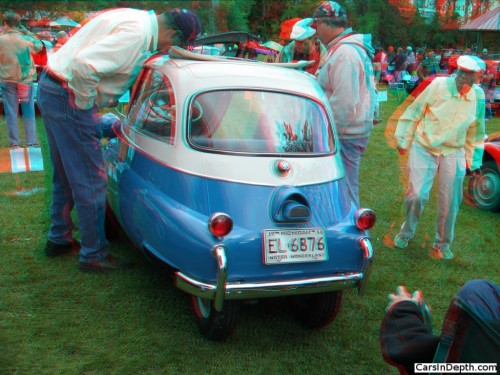 To view the entire photo gallery in your choice of 2D or stereo 3D formats, click here for a Flash player or here for an HTML applet