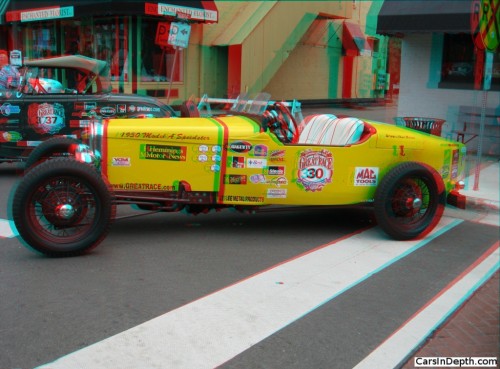 To view the entire photo gallery in your choice of 2D or stereo 3D formats, click here for a Flash player or here for an HTML applet
The last post featured a 1932 Ford based speedster with a lot of custom bodywork. This sweet looking 1930 Model A speedster, with its sleek, stripped down look and teardrop boat tail, is almost the definition of a more traditional speedster. Looking at it, one can see that "speedster" was most likely an earlier generation's term for "hot rod.
Start the YouTube 3D video player. Click on the red 3D icon in the menu bar to select 2D or your choice of stereo 3D formats.