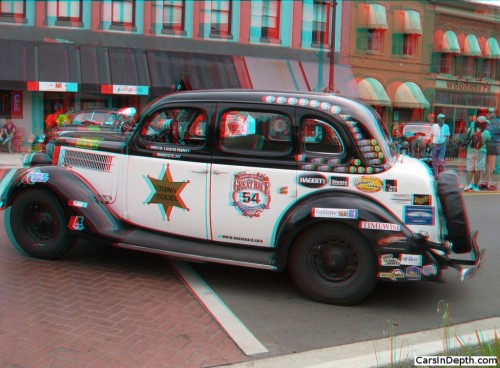 To view the entire photo gallery in your choice of 2D or stereo 3D formats, click here for a Flash player or here for an HTML applet
Did police departments in the 1930s need a better reason to use Fords than the fact that they were supposedly endorsed by Clyde Barrow, of Bonnie & Clyde infamy? Both Barrow and bank robber John Dillenger allegedly wrote fan letters to Henry Ford about the speed of the Ford V8 but only the Barrow letter is likely, according to Snopes, to have been the real thing, though it may have been penned by Bonnie Parker, not Clyde.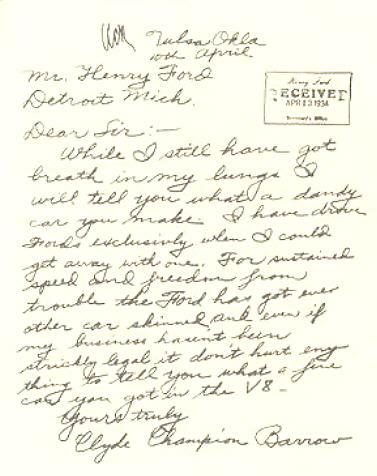 Start the YouTube 3D video player. Click on the red 3D icon in the menu bar to select 2D or your choice of stereo 3D formats.