Adolf Rosenberger was a gentleman racer whose success in business was duplicated on the track at the wheel in the 1920s, racing Mercedes and Benz cars, including two wins at the famed Avus track. In 1931, he founded Porsche GmbH together with Ferdinand Porsche and Dr. Anton Piëch. Rosenberger's contributions went beyond financial backing, his experience driving the Benz Tropfenwagen, based on Edmund Rumpler's aerodynamic theories, led him to influence Dr. Porsches' choice of a mid-engine design for the famous Auto Union racers.
Arrested by the Gestapo for "race crimes" (he had a German girlfriend), it's possible that Porsche used his connections to get his partner released. In any case Rosenberger fled German and ultimately ended up in California where he changed his name to Alan Roberts and continued to be active in motorsports and the car biz.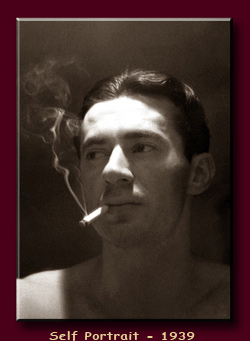 Art Ross had an important role in how cars looked in the 1940s and 1950s. He was the Creative Designer for Buick, Chief Designer of Cadillac, and Chief Designer of Oldsmobile during his twenty-four year career with GM.

Among his notable works are the eggcrate "tombstone" grille of the landmark 1941 Cadillac, and the F-88 Oldsmobile Motorama car, which eventually sold for $3 million at auction a few years ago.
Mauri Rose won the Indy 500 three times, in 1941, 1947 and 1948. He also, apparently, never missed a day of work at his day job at the time, an engineer for GM's Allison transmission division in Indianapolis, even after winning the race. Of course even if Rose had never won Indy, he'd have a notable role in automotive history. It was his idea to put Ed Cole's small block Chevy V8 in the Corvette.