Morris Markin didn't start out to build cars. An immigrant from Russia, he had some success in the clothing business, enough success that he had loaned money to Abe Lomberg's auto body manufacturing business. Lomberg had a contract with Commonwealth Motors to supply them with taxicab bodies. When the loan couldn't be repaid, Markin took over the bodymaker.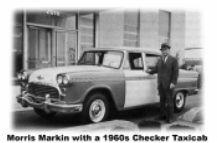 When Commonwealth experienced its own financial problems, threatening a contract to supply Chicago's Checker Taxi, Markin took control of Commonwelath as well, bought the Kalamazoo factories of the defunct Handley-Knight car company and the Dort body company, and started Checker Cab Company, later Checker Motors. Following John Hertz's model of both building taxicabs and operating a cab company (Hertz would later start what became Hertz Rent A Car when overproduction left him with a glut of taxis), Markin bought Checker Taxi.
Nate Altman was a Studebaker dealer in that brand's hometown of South Bend, Indiana, perhaps the most successful Studebaker dealer in the world. When Studebaker shuttered its South Bend factory in 1964, Altman offered to buy the tooling for the Avanti, only recently introduced, and enough of the factory to continue to build the fiberglass bodied coupe. The Avanti II eventually survived Altman himself, Leo Newman, his partner and Arnold Altman, who ran the business after his brother died. Ironically, Altman first tried to get Checker to produce the Avanti but Morris Markin thought that nobody would be interested in buying "such an ugly car."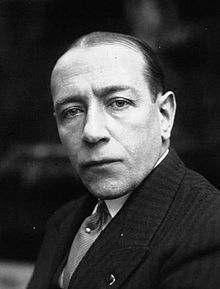 Lucien Rosengart is mostly remembered for the small cars that he championed in France before World War II, but even before he started his own car company in 1927, he had a major role in the French auto industry. After making serious money in the munitions industry and selling a variety of components to the growing automobile industry, Rosengart's business acumen saved both Citroen and Peugeot from bankruptcy. Seeing a market for an inexpensive "people's car", Rosengart first built licensed copies of the Austin 7, and then licensed front wheel drive technology from Germany's Adler as well as working with Citroen.
This led to the upmarket 1937 Supertraction, a car that shares the flowing lines its contemporaries from Delage and Delahaye. Unfortunately, none of the Rosengart cars sold particularly well and in 1936 he sold most of his interest in the company bearing his name, though he continued to be associated with the firm. With France under Nazi occupation, Rosengart spend the duration of that war in the United States, but returned to France where he tried, unsuccessfully to revive his brand.
Alex Taub was a British born Engineer who worked at Chevrolet, starting in the 1920s, who had a major role in the development of the "Stovebolt" six cylinder engine that powered just about every Chevy made until Ed Cole's small block V8 was introduced in the mid 1950s. Actually, in the early 1930s, Taub developed his own experimental overhead valve V8 but Chevy decided to stay with the six, a mistake, perhaps, in light of the success of the flathead Ford V8 introduced in 1932. Taub spent World War II in his native England working for GM's Bedford truck subsidiary designing the engine for the Churchill tank. Later he had a role in establishing the Technion, Israel's first engineering school.