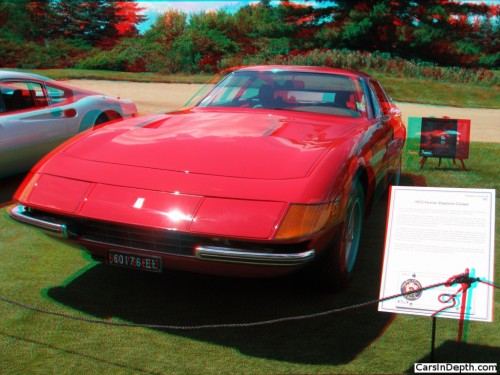 To view the entire photo gallery in your choice of 2D or stereo 3D formats, click here for a Flash player or here for an HTML applet
When Italian tuning house Milano Torino released this photoshop of a Ferrari F12Berlinetta based tribute to the great Daytona Coupe called the "Ferrari 770 Daytona", Ferrari, which is rather protective of its name and logo, slapped them so hard that they got the Milano Torino website taken down.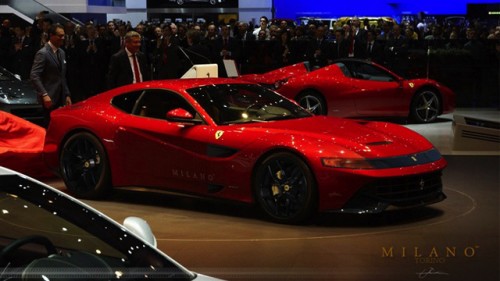 It's not clear if Milano Torino will build it based on the F12, the 612 or the 599, or if it's ever going to be built at all but if it is built, one thing is for sure, it won't be called a Ferrari. Actually the original's naming is a bit confused. Most folks know the car as the Daytona, but it's official name was the 365 GTB/4. That's for 365cc displacement per each of the 12 cylinders, a grand touring berlinetta body style, and four camshafts. Some say the name Daytona was conferred by the media but Ferrari also used the name, a commemoration of the 330P4's 1-2-3 finish at the 1967 24 Hours of Daytona race. To give you a better idea of what a real Daytona Coupe looks like, here's one that was on display at the 2012 Concours of America.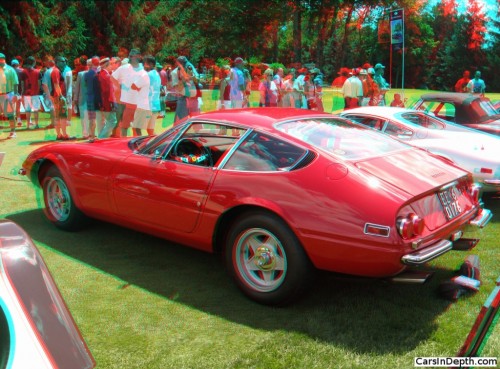 To view the entire photo gallery in your choice of 2D or stereo 3D formats, click here for a Flash player or here for an HTML applet