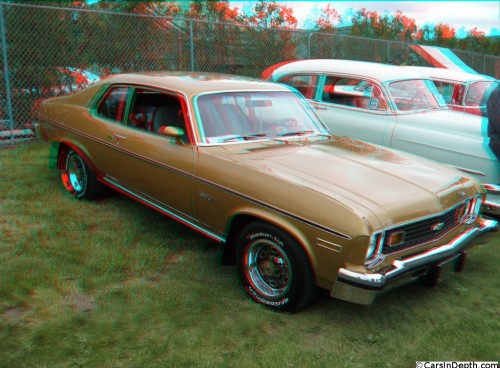 To view the entire photo gallery in your choice of 2D or stereo 3D formats, click here for a Flash player or here for an HTML applet
Detroit car events are different. I've mentioned before how the person with whom you're discussing a car in front of the two of you may have designed that very car or otherwise had a role in its production or marketing. The people are special but then so are the cars. You'll see numerically rare cars, one of ones, but sometimes you'll come across a car that didn't really exist. Well, at least in it manufacturer's official brochures. Internally, car companies are always playing what-if with modified production cars, sometimes called engineering cars. Sometimes those modifications are done as the car is assembled, per special instructions.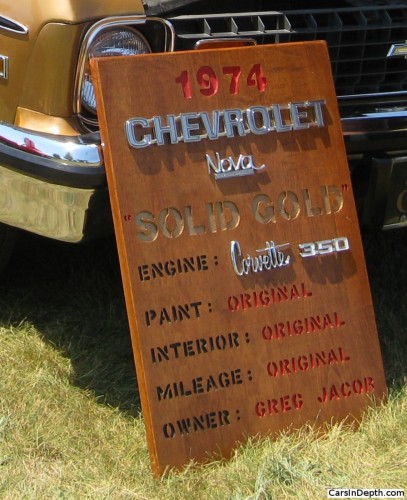 This all-original 1974 Chevy Nova hatchback (the Nova hatchback is pretty rare to begin with, it was only made for a couple of years) was assembled with a L-82 Corvette engine, a four speed and a limited slip differential. In other words, it was a factory hot rod. You couldn't buy one of these from a dealer, the 250 HP L-82 was a Corvette-only engine. Today a car like that would never make it out of the company, unless it was sold on a bill of sale, not with a title, so as to prevent it from being driven on the street, due to liability and government regulatory issues. Back in the day, though, when Engineering was done with one of their specials, the car would end up as just another demo or executive car that company employees could buy from the company garage. That's how the "Pete Estes Z28 Convertible" made its way out of the company and how this one of one Nova got into private hands. It was photographed at the Packard Proving Grounds Cars R Stars show this past summer.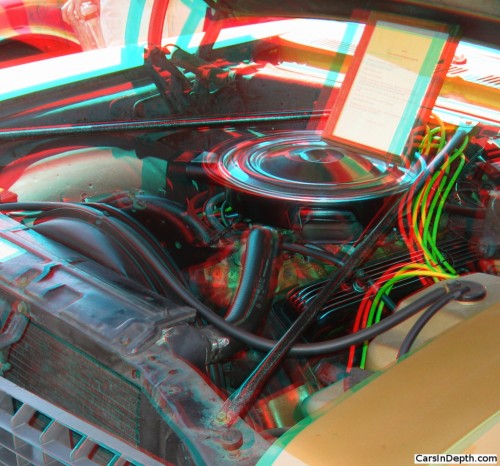 To view the entire photo gallery in your choice of 2D or stereo 3D formats, click here for a Flash player or here for an HTML applet