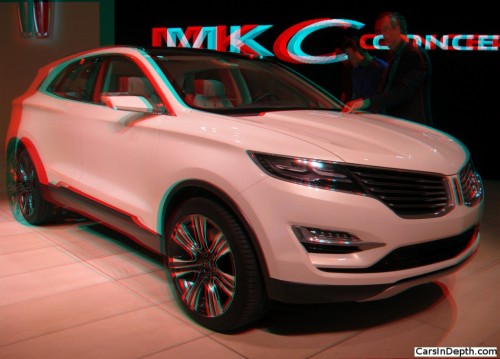 To view the entire photo gallery in 2D or your choice of stereo 3D formats, click here for a Flash player , here for an HTML applet, or here for an HTML5 viewer
While all of the interior bits may not make it to production, this is the new 2014 MKC, Lincoln's version of the Ford Escape, which is exactly not what Ford wants you to think when you see their new luxury compact crossover.
For Lincoln's entry into the compact crossover segment FoMoCo gave the MKC its own sheet metal, even a unique C pillar, and if you put the MKC and the 2013 Escape next to each other I doubt the average consumer would notice the family resemblance. Hard points being hard points, the two crossovers share a roofline and the A pillars but so far with the Fusion based MKZ and now the all-new MKC, Lincoln stylists have done a good job differentiating their products from the Fords that share the same platforms.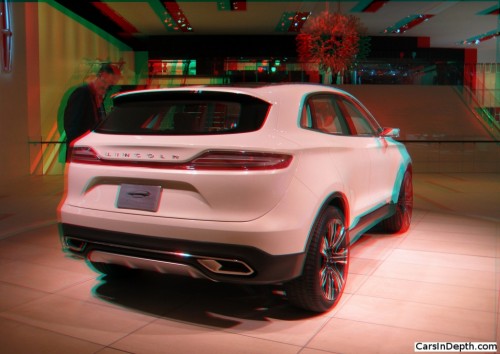 To view the entire photo gallery in 2D or your choice of stereo 3D formats, click here for a Flash player , here for an HTML applet, or here for an HTML5 viewer