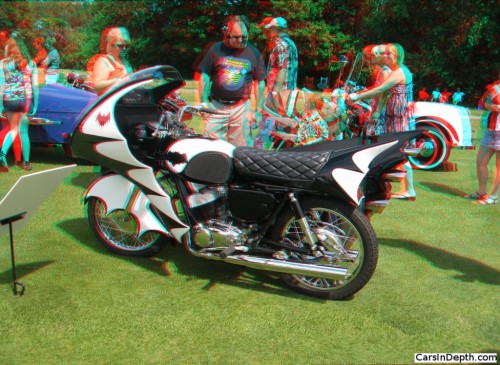 To view the entire photo gallery in 2D or your choice of stereo 3D formats, click here for a Flash player , here for an HTML applet, or here for an HTML5 viewer
We get a fair amount of traffic here at Cars In Depth for our post on the history of the Batmobile, so I know we get some batfans visiting the site. With all the attention the more than four million dollars paid for George Barris' Batmobile from the 1960s television series has gotten I wonder if that's going to increase the value of the Batcycle, which appeared in four episodes of the same tv show and the accompanying 1967 movie.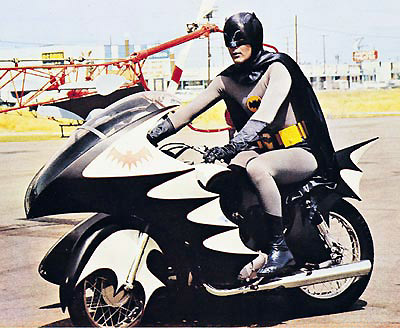 The Batcycle was built in 1966 by Kustomotive, the business name of Richard Korkes and Dan Dempski, from a design by Tom Daniel based on Dempski's concept. Yamaha gave them three 250cc Catalina bikes which were used to fabricate the actual tv/movie bike and two show bikes. This was the second "Batcycle" used on the tv series, the first being a more conventional Harley Davidson with a sidecar for Robin.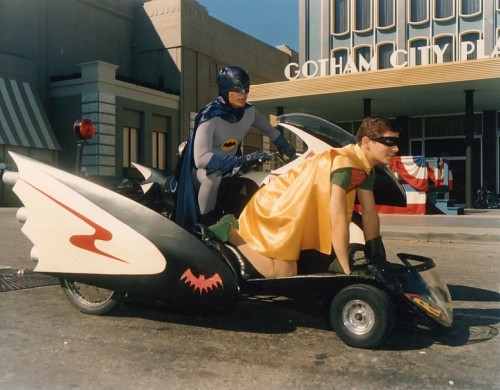 Drawing on that sidehack, Dempski gave the Yamaha based Batcycle a real side-car, a 55cc Yamaha powered go-kart that could be released and driven separately. Speaking of separation, pictured here is the actual Batcycle used in the tv show and movie, but Robin's Batkart is a replica. The authentic Batcycle and Batkart replica sold at a Bonham's auction in 2005 for $51,750, while the authentic Batkart sold at a 2011 Profiles In History sale for $30K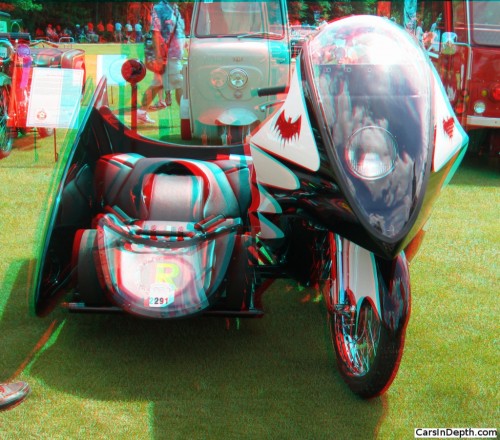 To view the entire photo gallery in 2D or your choice of stereo 3D formats, click here for a Flash player , here for an HTML applet, or here for an HTML5 viewer