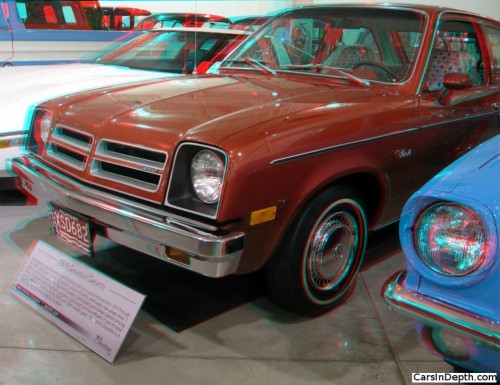 To view the entire photo gallery in 2D or your choice of stereo 3D formats, click here for a Flash player , here for an HTML applet, or here for an HTML5 viewer
In 1976, Honda, building on the success of their front wheel drive Civic subcompact, introduced the larger Accord, aimed squarely at the heart of the North American market. By 1976, the FWD Volkswagen Golf/Rabbit had been on the market for a couple of years. So when General Motors decided to compete in the small car market with the Chevy Chevette, based on the company's T platform, like the Opel Kadett, car enthusiasts were dismayed. The Chevette was obsolete when it was brand new, with an ancient 4 cyl engine and a cart axle out back. Still, it was simple and cheap, and actually pretty reliable. It was also a successful car in terms of sales, with over 2.6 million sold over 12 model years, peaking in the 1980 model year with 451,000 units.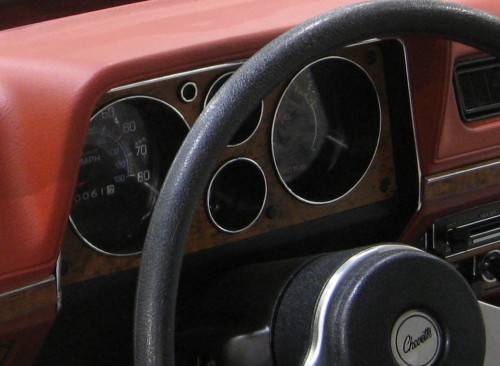 This 1976 Chevette, with bicentennial license plates has just 61.7 miles on the odometer. It's part of GM's Heritage collection. Now I can understand the automaker owning such a car, but it turns out that GM didn't save it from new. It was owned by a Chevy dealer who never sold it or registered it. The protective plastic is still on the seats, upholstered in patterned vinyl as was the style in the late 1970s. I can also understand dealers saving vehicles like that brand new 10th anniversary 1979 Trans Am, but that's a Firebird with a 400 CI 4 BBL V8 and a four speed, not a Chevette.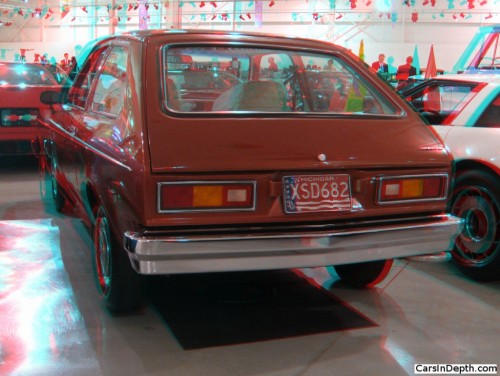 To view the entire photo gallery in 2D or your choice of stereo 3D formats, click here for a Flash player , here for an HTML applet, or here for an HTML5 viewer