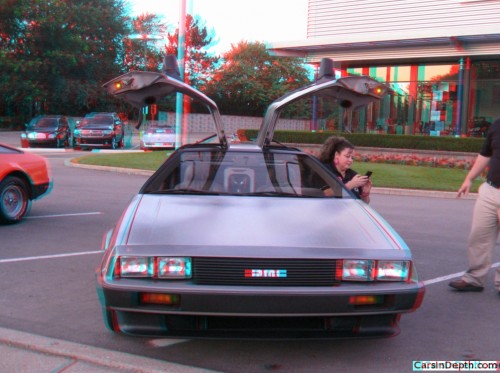 To view the entire photo gallery in 2D or your choice of stereo 3D formats, click here for a Flash player , here for an HTML applet, or here for an HTML5 viewer
Gullwing cars are just made to be viewed in 3D. Fortunately, every year at the Woodward Dream Cruise, Delorean owners hang out at the Mercedes-Benz dealership on north Woodward just north of downtown Birmingham, and we were able to get some great pics and video of those gullwing doors in all their three dimensional glory.
Start the YouTube 3D video player. Click on the 3D icon in the menu bar to select 2D or your choice of stereo 3D formats
There were a couple of 'regular' DeLoreans as well as a DMC-12 body mounted on top of a monster truck 4X4 chassis, plus while I was there another DeLorean owner cruised by, participating in the Dream Cruise.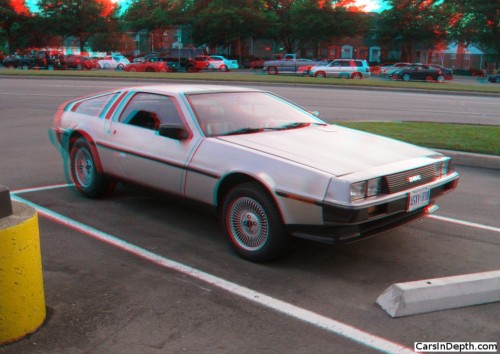 To view the entire photo gallery in 2D or your choice of stereo 3D formats, click here for a Flash player , here for an HTML applet, or here for an HTML5 viewer