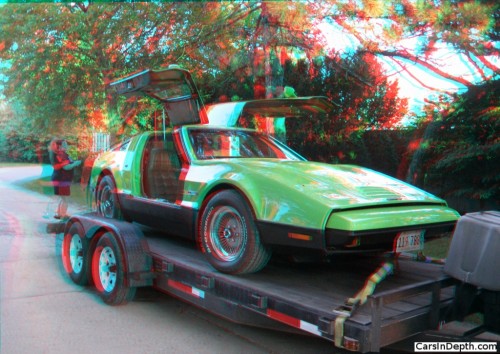 To view the entire photo gallery in 2D or your choice of stereo 3D formats, click here for a Flash player , here for an HTML applet, or here for an HTML5 viewer
A group of DeLorean owners got together to watch the Woodward Dream Cruise, and a Bricklin meet broke out. Though quality control was said to be an issue at Bricklin, this green Bricklin, owned by Bill Shafer, is in beautiful shape and Shafer told me that it's in original, unrestored condition.
Start the YouTube 3D video player. Click on the 3D icon in the menu bar to select 2D or your choice of stereo 3D formats
I don't know if the orange Bricklin has been restored, but the interior is completely custom so I suspect that the rest of the car may not be exactly as it was when it left the factory in New Brunswick.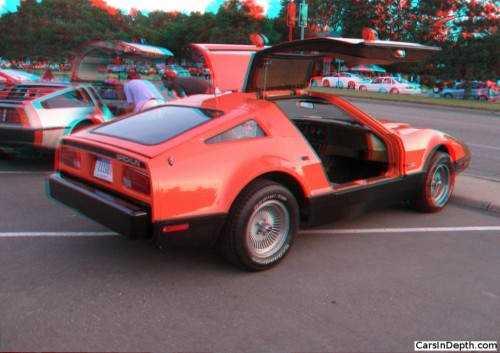 To view the entire photo gallery in 2D or your choice of stereo 3D formats, click here for a Flash player , here for an HTML applet, or here for an HTML5 viewer
Start the YouTube 3D video player. Click on the 3D icon in the menu bar to select 2D or your choice of stereo 3D formats