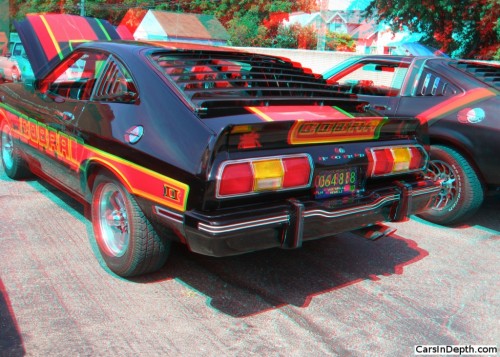 To view the entire photo gallery in 2D or your choice of stereo 3D formats, click here for a Flash player , here for an HTML applet, or here for an HTML5 viewer
Notice the Charlie's Angels decal on the driver's side of the rear spoiler? One of the things that helped Mustang II sales was product placement on the most popular television show of the era. Yes, Farrah Fawcett's character, Jill Monroe, drove a 1976 Mustang II Cobra II.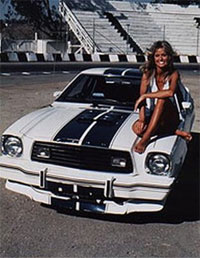 While a number of Mustang IIs were used in filming the series and related films, no documented survivors have been located, though there are plenty of Mustang II and Charlie's Angels fans who have made replicas. Starting next month you'll even be able to buy a 1:18 scale die cast model of the tv car.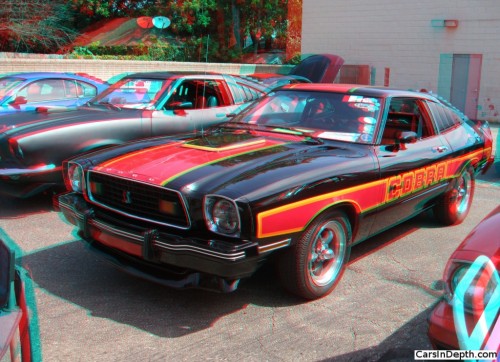 To view the entire photo gallery in 2D or your choice of stereo 3D formats, click here for a Flash player , here for an HTML applet, or here for an HTML5 viewer