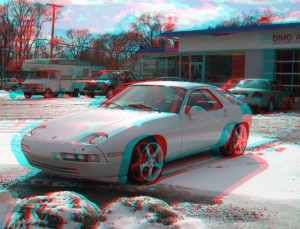 When Porsche executives balked at Tony Lapine's controversially styled 928, he told them that a then contemporary design would soon look dated, whereas something outside of the box would be timeless. This 1981 Porsche 928 caught my eye at a Royal Oak repair shop and I think that we can agree with Lapine that in 2011 the 928 doesn't look like it's a a 30 year old design.
Below the jump is a gallery of photos and 3D video of this nice looking Porsche 928. You can compare it to a rather tired looking 924 at the same shop.
Click on the image gallery to launch a Flash player to view the images in your choice of 3D and 2D formats.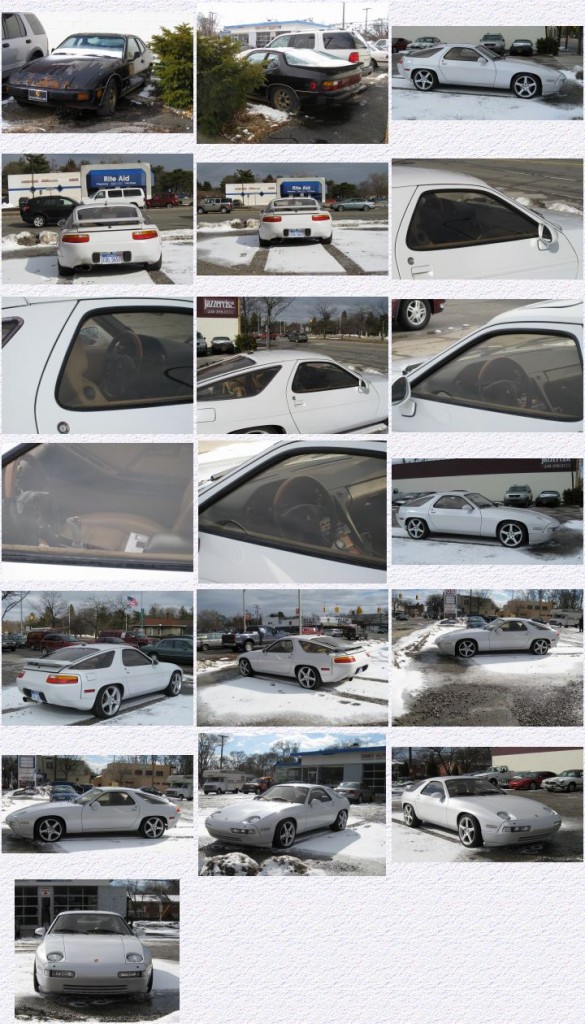 Start the video, pause, then click on the 3D button in the menu bar to select 3D or 2D format.