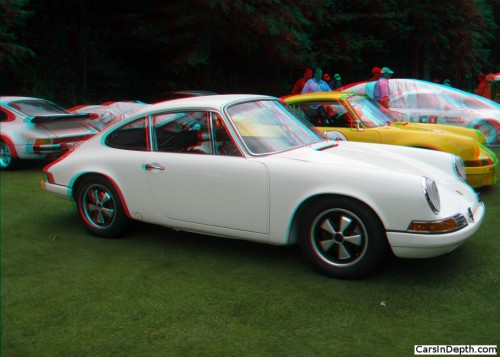 To view the entire photo gallery in 2D or your choice of stereo 3D formats, click here for a Flash player , here for an HTML applet, or here for an HTML5 viewer
The Concours of America at St. John's celebrated the 50th anniversary of the Porsche 911 with two judged categories, 911 cars from 1963 to 1978, the first two generations of the iconic Porsche sports car, and 911s made from 1979 till the present. My friend and colleague Jack Baruth is not a fan of the wasserboxers that we've had since the 1990s, but he loves him some air cooled ass engined Nazi slot cars. So consider this post a treat for JB. The oldest portrayed here is a 1964 Porsche 911 Cabriolet prototype, one of two existing 901 (what the car was originally going be be called before Peugeot objected) prototypes.
*That's 911s, the plural of 911, as opposed to 911S, the highest performance model of the early 911 Porsches, which came in T, E and S performance levels.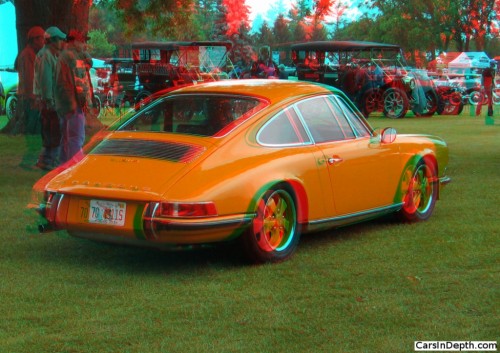 To view the entire photo gallery in 2D or your choice of stereo 3D formats, click here for a Flash player , here for an HTML applet, or here for an HTML5 viewer