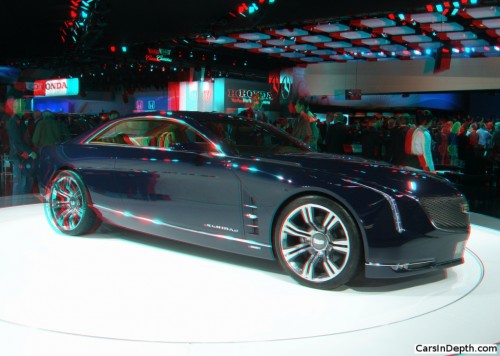 To view the entire photo gallery in 2D or your choice of stereo 3D formats, click here for a Flash player , here for an HTML applet, or here for an HTML5 viewer
Simply put, Cadillac needs to build this car. There is nothing that Mercedes-Benz, BMW, Audi or Lexus makes that has anywhere near the dramatic presence of the Elmiraj concept. I don't care what they call it, just make it.

Start the YouTube 3D video player. Click on the settings icon in the menu bar to select 2D or your choice of stereo 3D formats
If the true believers at GM have their way, it will be an Eldorado-like coupe version of the proposed rear wheel drive flagship. Make it and the affluent achievers of the world will line up with cash in their hands.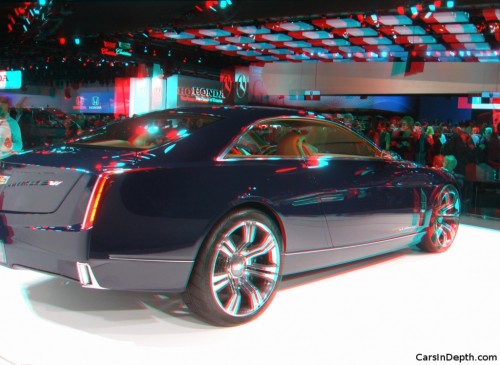 To view the entire photo gallery in 2D or your choice of stereo 3D formats, click here for a Flash player , here for an HTML applet, or here for an HTML5 viewer