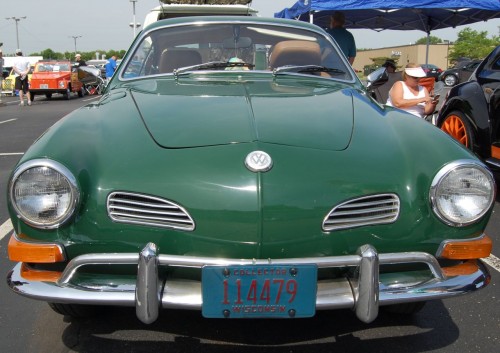 [There are plenty of reasons to look forward to summer but for auto enthusiasts it's all about car shows.  Sure, some parts of the country are lucky enough to have car show weather year round but here in the Midwest we have about five months that we can really count on so we have to take advantage of it while we can.
Wisconsin Collector Car serves as a clearing house for all sorts of information for enthusiasts and their Web site features a car show calendar covering events in the entire state and adjacent counties in Illinois and Iowa.  This weekend they listed no less than 22 shows and I decided to knock down a few of them that were a reasonable drive from home. I ended up hitting six.]
With 14 car shows listed on Wisconsin Collector Car's Web site for Saturday there was no point in visiting even half of them so I focused on three in the Milwaukee area.  Since my good friend Chuck (who is a master automotive technician, an auto warranty claims adjuster for Zurich North America, a great source for technical information and a big fan of German cars) would be going along, I picked Volkfest 2014, the 11th Annual Badger Bimmers BMW Show (both in suburban Glendale) and Cedarburg Revisited IX Vintage Car Display and Car Show.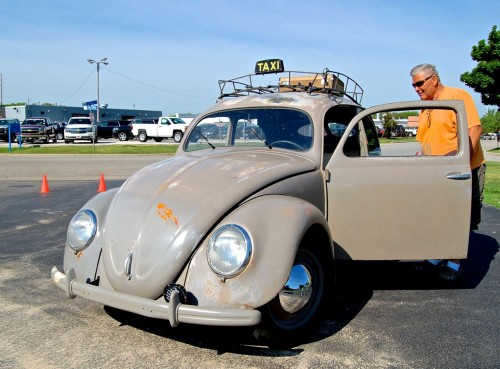 Volkfest 2014
Volkfest 2014 was sponsored by Concours Motors and the Milwaukee Area Volkswagen Club and was held at the dealership.  With the company's long history, the wide range of products, the legendary heritage of the VW Beetle and the ardor of VW owners' loyalty, Volkswagen shows are fascinating events.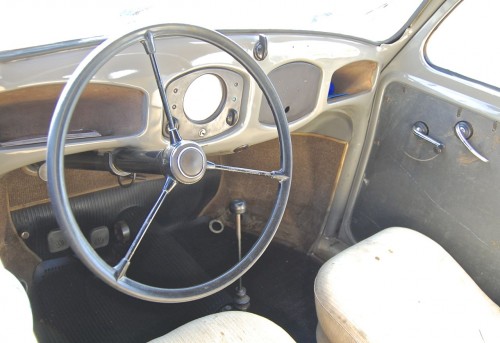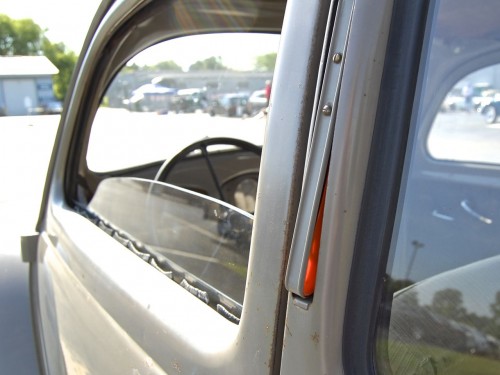 This 1950 Type 1 was the featured car at Volkfest and was presented in absolutely stock, unrestored condition.  According to the owner, it was originally sold in Belgium and shipped to the U.S. around 1972.  Note the symmetrical dashboard which facilitates conversion to right hand drive and the semaphore turn signals mounted on the 'B' pillar.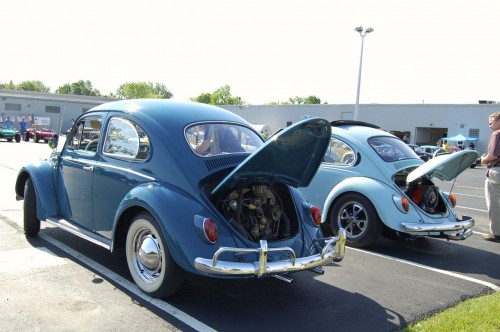 The dark blue Beetle on the left looks showroom fresh but the light blue car in a bit of a mash up of pieces from different years and something out of place under the rear bonnet.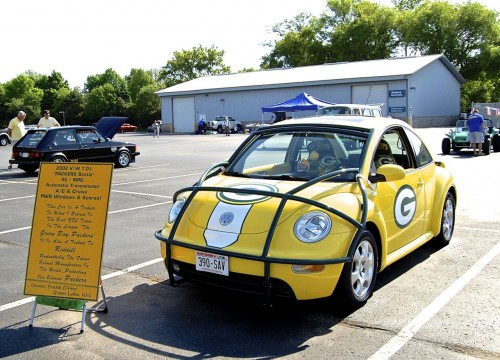 Deep in the heart of Packerland you're going to see automotive oddities like this New Beetle customized to resemble a Green Bay Packer helmet.  Just don't ask why.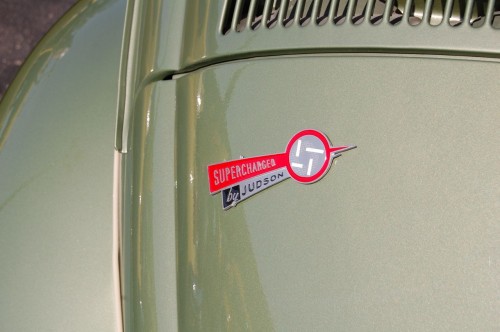 A seemingly innocuous '61 Beetle wore this interesting little badge.  Watch for a future post on the significance of it.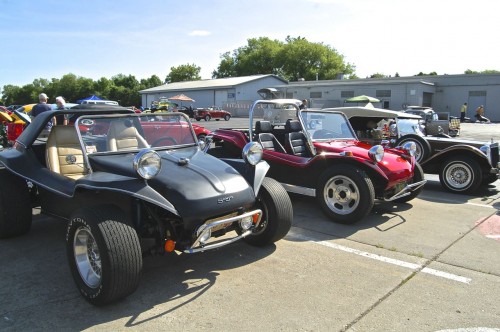 Perhaps because the design of the VW Type 1 was so simple it lent itself well to customization.  The body can be removed from the chassis rather easily and the range of custom bodies that can be bolted on is limited only by human imagination. (A one-man method of removing a Beetle body is shown in this video.)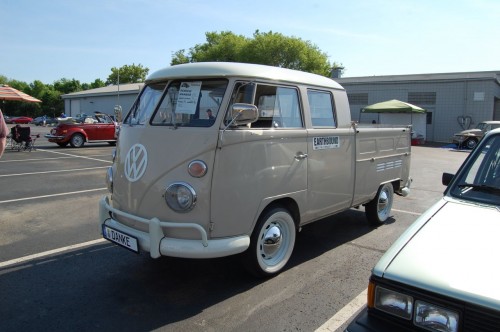 Volkswagen offered the Type 2 in a variety of configurations including double cab pickup trucks. Though it was only 8 inches longer than a Type 1, the boxy architecture of the Type 2 gave it enormous versatility.  (While Type 2 passenger vans are so common here as to be ubiquitous, the commercial versions were largely killed off by the notorious Chicken Tax.)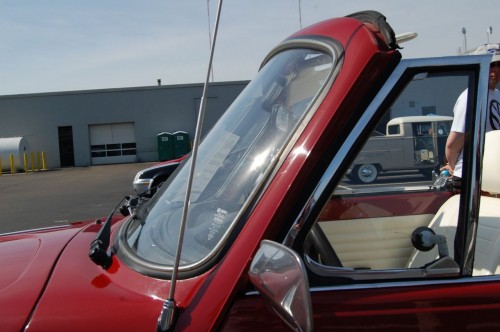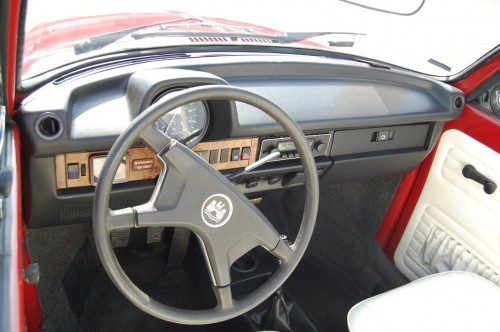 VW introduced the 1302 or Super Beetle in 1971.  It featured a redesigned front suspension, increased wheelbase and overall length and a much larger trunk in front.  A 1973 redesign gave the Super Beetle a curved windshield and a much more modern instrument panel.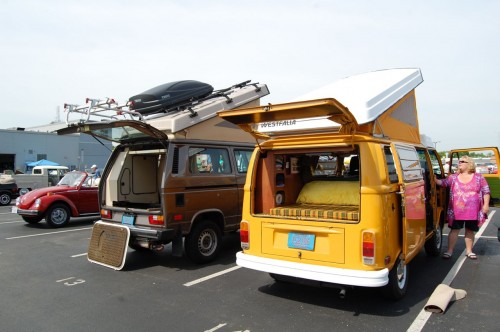 Two generations of Westfalia campers.  Cashing in on the versatility of the Type 2, the German company Westfalia-Werke designed conversions for VW vans that were sold through Volkswagen dealers.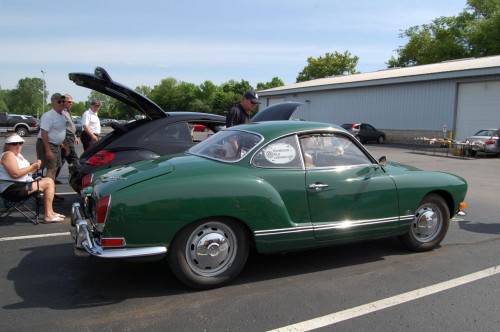 The Type 14 or Karmann Ghia began as a concept car in 1953 and made such a splash at the Paris auto show that Volkswagen began offering them for sale in 1955.  Based on the Type 1 chassis and drive train, the Type 14 was designed by Italy's Ghia design studio and hand built by the German coach builder Karmann.  In college I owned a '69 Karman Ghia in this same color.
11th Annual Badger Bimmers BMW Show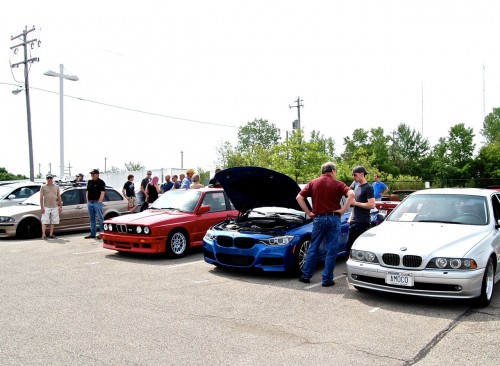 Concours Motors BMW store hosted the Badger Bimmers show just a few blocks from Volksfest.  Though much smaller than Volkfest, the Bimmer show offered some interesting hardware.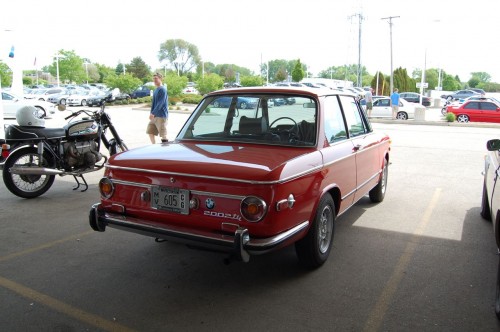 BMW's reputation as "The Ultimate Driving Machine" can (arguably) be traced back to this model, the 2002 tii.  Based on the 1602 that had been introduced in 1966 as an entry level model, the 2002 with its 2-liter engine was just what U.S. importer Max Hoffman had been looking for to put BMW on the map in this market.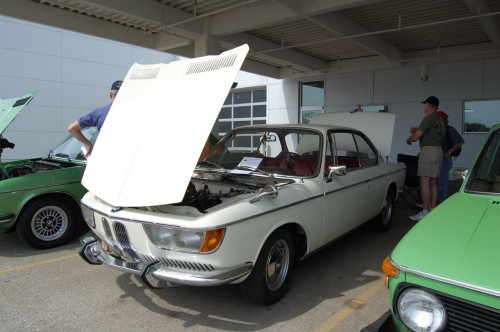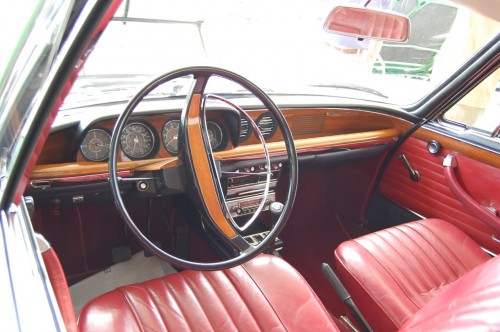 A euro-spec 2000 CS in pristine condition and with a simple but stunningly beautiful interior.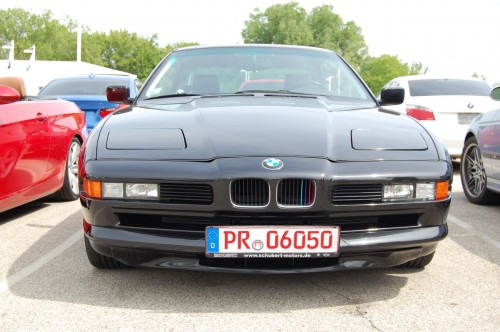 The BMW 8-series was very expensive and very rare, with fewer than 32,000 of them built in an 11 year run.  This is, however, the second one I've seen recently.  The other was at a Cars and Coffee a couple of weeks ago.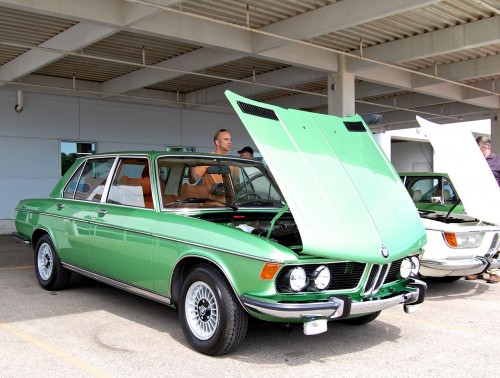 A pretty green 3.0Si.
Cedarburg Revisted IX Vintage Car Display and Car Show
Cedarburg, Wis., is an old stage coach stop about 20 miles north of Milwaukee.  It's full of charming 19th century stone buildings, a couple of comfortable inns, gift and antique shops, numerous restaurants and a fine winery.  This car show was completely out of character with the setting.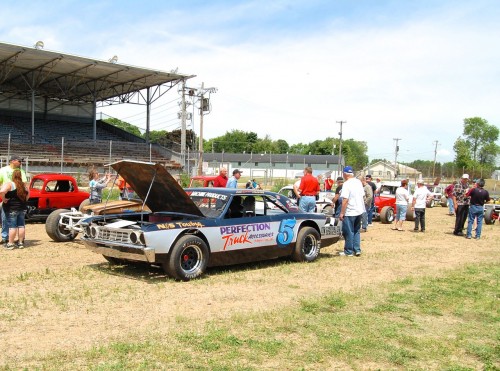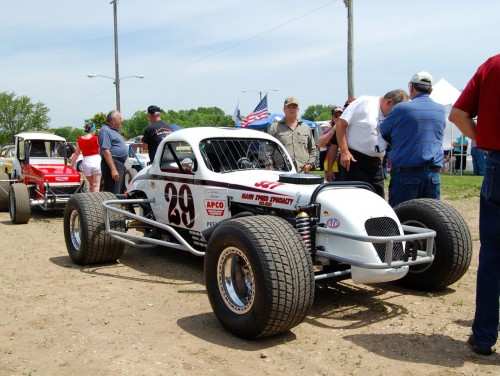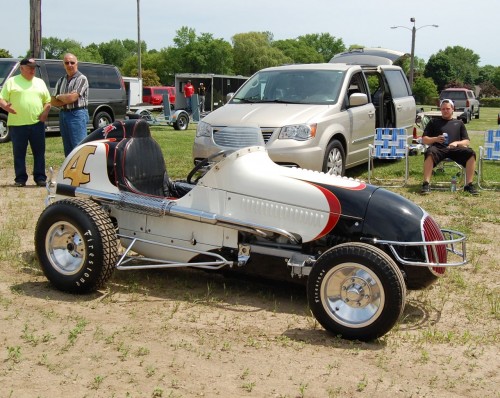 The Vintage Car Display and Car Show was hosted by the Vintage Modified Stock Car club, Cedarburg Raceway and the Southeastern Wisconsin Short Track Hall of Fame.  There were a handful of collector cars on hand but the event was mostly about modifieds.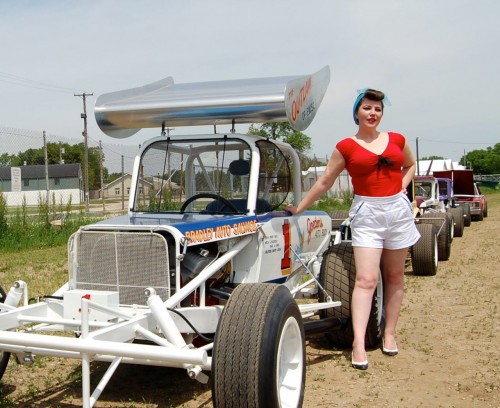 This buxom young lady was on hand for photo ops.  (Car shows bring out the best in men.)