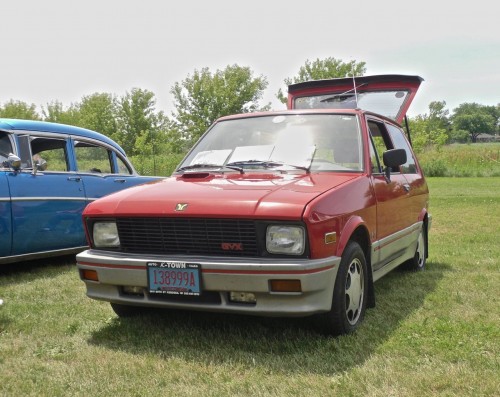 Lists of 'best' or 'worst' cars are always subjective, of course, and influenced strongly, if not entirely, by the biases of the writer.  Look at every list of 'worst' cars you can lay your hands on, though, and one car appears on every single one: The Yugo GV.  This one was spotted this weekend at a car show in Kenosha, Wis.
The Yugo story is so well known that a detailed retelling probably isn't necessary.  The Yugoslav-built car (the factory where it was built now lies in Serbia and produces the Fiat 500L), the Zastava Koral, was a reworked version of the Fiat 127 built under license from Fiat.  The notion of importing it into the U.S. actually originated with American businessman Miro Kefurt who, with partner Ray Burns, formed YugoCars, Inc., and brought three of the cars to the Los Angeles Auto Show in 1984.
Legend has it that Malcolm Bricklin saw the cars on display and seeing (yet another) opportunity to make a fast buck flew to Yugoslavia to sign his own deal to import them.*  The subsequent legal wrangling left Bricklin with exclusive distribution rights to Yugos in the U.S. and Kufert with a dealer franchise to sell Bricklin's Bertone X1/9 in North Hollywood.  Probably an even trade, all things considered.
With an advertised base price of $3990 in 1985 the Yugo was by far the cheapest car in America and cost roughly half the price of a typical Toyota Corolla or Nissan Sentra.  It was cheap in just about every other way, too.  Interior appointments were minimal, the 1.1-liter engine and 4-speed transmission provided leisurely acceleration at best and ride comfort was, well, not a term you would associate with the car.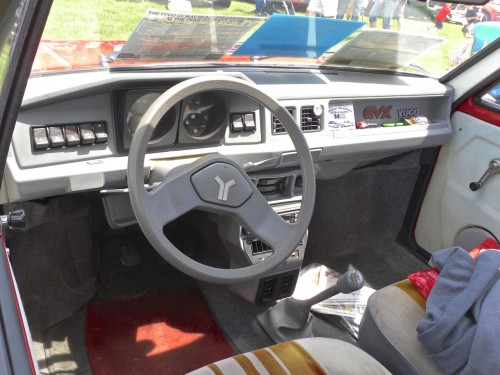 It quickly developed a reputation for being unreliable though some would suggest that it didn't entirely deserve it.  Cheap cars, they argue, are bought by cheap people, people who are less inclined to spend money on even routine maintenance.  A maintenance schedule which called for replacement of the timing belt every 40,000 miles was usually ignored and with predictable results.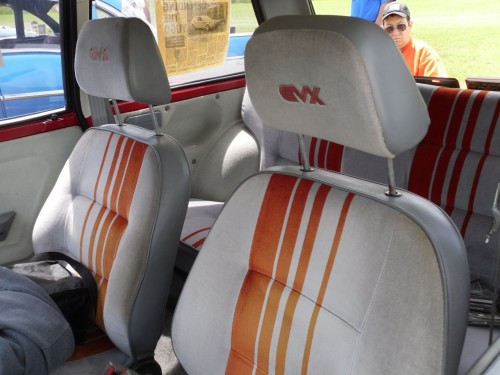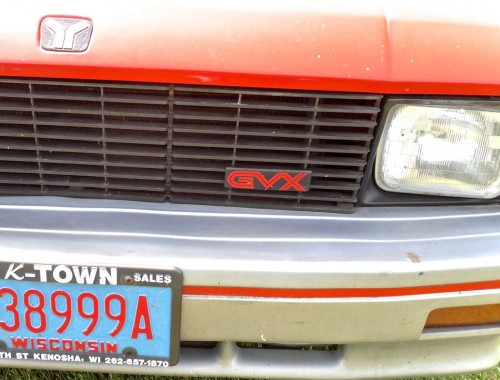 The owner of this Yugo would agree.  He bought his GVX (larger 1.3-liter engine, 5-speed transmission, upscale interior trim) in 2007 and has adhered to a strict maintenance schedule since he's owned it.  He insists that it has provided good service as a daily driver and has required very few repairs.  While his experience isn't enough to vindicate the ill-fated little car, it's good to know that disdain for it isn't entirely universal.
*A different version of the story holds that Bricklin first saw a Yugo on the streets of London.