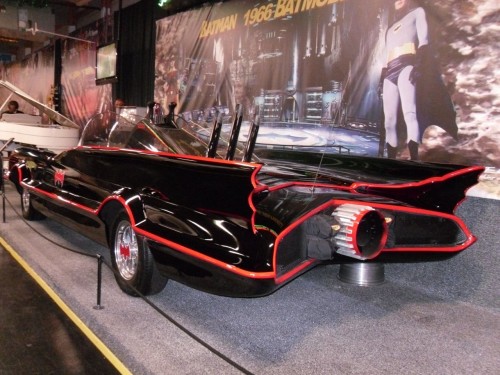 Nearly every movie set in the 20th or early 21st centuries employs automobiles in one capacity or another. Typically they are just background props, movie "extras" used to round out the imagery on the screen. Some movie cars, though, are as important and memorable as any of the actors on the screen and those cars are prized by collectors—if they survive the filming.
I've written before about movie cars displayed at Historic Auto Attractions, a museum in Roscoe, Ill., and questioned the authenticity of some of them. The Volo Auto Museum near Chicago sports a sizable collection of movie cars, too, and curators have attempted to provide a bit more background on the cars in their collection as well as information about just how the cars were used in filming.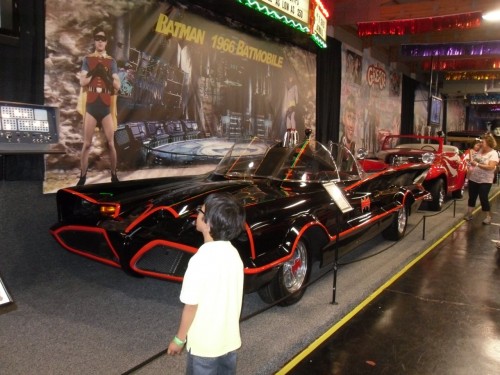 When a car lands a starring role in a movie it is rarely portrayed by a single car but rather a fleet of identical cars all used for different purposes in the filming. "Hero" cars get the glamorous job of appearing in close ups with the human stars while stunt cars—just like human stunt doubles—are employed (and often damaged or destroyed) for chase and crash scenes. Still other versions might be used for some of the special effects and as static "bucks" sitting in front of a green screen so that computer generated action can be added later.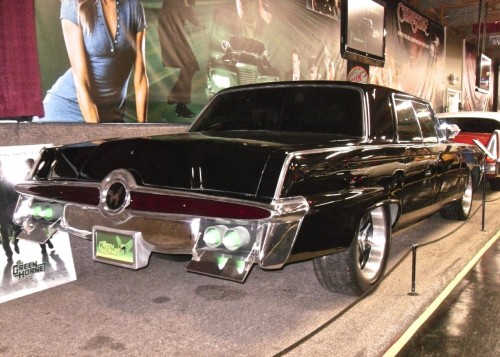 The filming of the 2011 movie The Green Hornet sent a small ripple through the car collecting world when it was revealed that 29 Imperials from model years 1964-66 were used in various capacities to represent Britt Reid's famous ride, the Black Beauty, and many of them were destroyed in the process. (The Elwood Engel-designed Imperial also served as the Black Beauty in the short-lived 1966 TV series but was treated more gently.)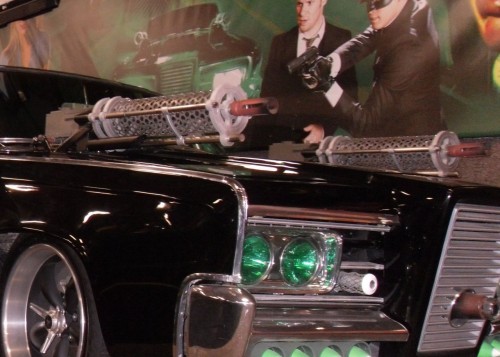 According to the Volo Museum display, the Black Beauty in their possession was both a hero car and a stunt car  in the movie and then had its engine removed so that it could be fitted with the machine guns that popped out of the car's hood for special effects shots. It was rather rough when Volo purchased it but has since been restored, an engine once again installed under its hood, and the machine guns permanently mounted atop the fenders.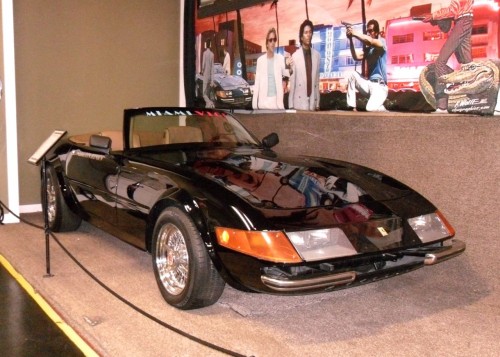 The TV series Miami Vice is probably remembered as much for its expensive cars as it is for its lead characters. A real Ferrari Daytona was used in the show's pilot in a static shot but when producers asked Ferrari for one to use for shooting they were turned down. Instead, during the first two seasons a couple of Corvette-based replicas were used until Ferrari got an injunction against replica builders that shut them down. Ferrari also wanted Miami Vice to quit using the replicas but by this time the show was a hot property so Ferrari offered producers a white Testarossa if they would destroy the two replicas.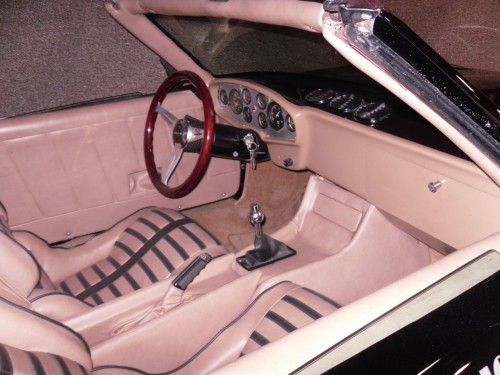 One of the replicas was destroyed in a subsequent episode but the other was not and appeared in the highly forgettable John Candy movie Speed Zone. It had been used repeatedly as a stunt car and was in very rough shape when acquired by Volo. The museum treated the car to a cosmetic restoration but some its battle scars are still evident.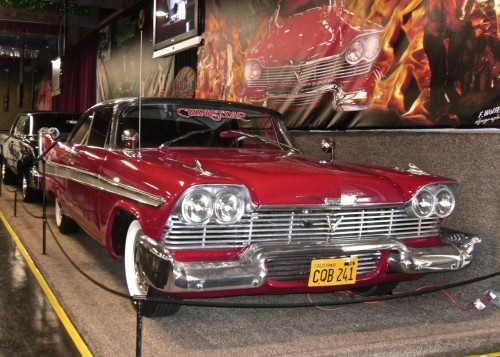 The 1958 Plymouth that starred in John Carpenter's 1983 movie, Christine, may well be the single most famous movie car of all time. Fourteen Plymouths were used in the making of the movie, some of which were specially prepared for just a single effect or scene. Some cars had bumpers and trim replaced with look-alike rubber components that would bend and snap back into place. In a scene in which Christine's dents heal themselves a stunt car was equipped with hydraulics that collapsed body panels from the inside with the effect being filmed in reverse.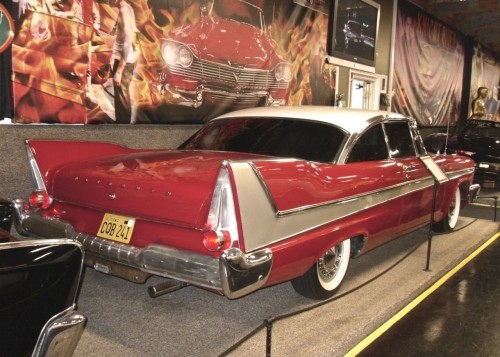 The Volo Museum's Christine is said to be car #14 and is actually a 1957 Plymouth Savoy that was redressed to look like a '58 Fury. It was used for stunt driving with the front seat replaced with a low plastic seat and windows tinted dark enough so that it appeared the car was driving itself.
Collecting movie cars is probably not a hobby for the uninitiated nor the faint of heart. The typical star quality movie car is actually a fleet of cars used for filming and still more "authentic" replicas ordered by studios for promotional purposes. (Volo admits that its TV series Batmobile and Ecto-1 Ghostbusters ambulance were built for exhibition and not used in filming.) If a movie car is popular enough a cottage industry in unauthorized replicas will spring up as well.
Most of the cars in the Volo Auto Museum are for sale, including some of the movie cars. For those on a budget the museum has a 1991 Chrysler LeBaron that was used in filming the 2013 movie Man Of Steel and comes with a certificate of authenticity. Said to be appraised at $6,000, it could be yours for just $2,995.