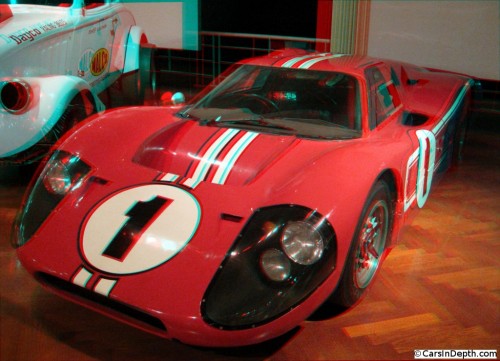 To view the entire photo gallery in 2D or your choice of stereo 3D formats, click here for a Flash player , here for an HTML applet, or here for an HTML5 viewer
One of the drawbacks for museums loaning out items in their collections is that in the real world stuff happens and now and then an artifact is damaged. That's what happened a couple of years ago when the Henry Ford Museum sent the 1967 LeMans winning Ford GT40 Mk IV to the UK to help celebrate the Goodwood events.

Start the YouTube 3D video player. Click on the settings icon in the menu bar to select 2D or your choice of stereo 3D formats
Apparently a shipping container holding the car was dropped and while the museum hasn't publicized exactly what the damage was, the fall was substantial enough that engine mounts broke, a sill panel was damaged and there might even have been damage to the car's innovative aluminum honeycomb superstructure. After a very sensitive repair and conservation in Dan Gurney's All American Racers shop in California, the car that won the second of four LeMans victories in a row is back on display in Dearborn.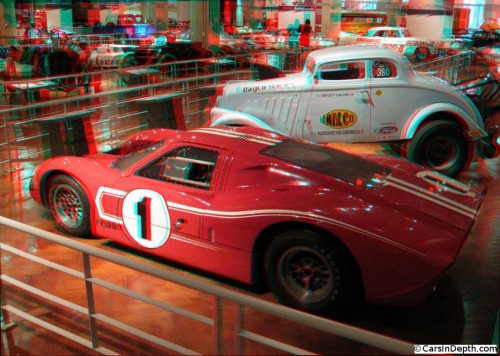 To view the entire photo gallery in 2D or your choice of stereo 3D formats, click here for a Flash player , here for an HTML applet, or here for an HTML5 viewer