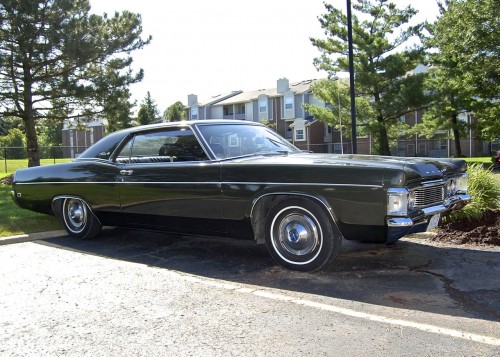 Rummaging around some of my photos from earlier this year, I stumbled on images of a car that was parked outside the hotel I was staying at in Dearborn during the Woodward Avenue Dream Cruise. I always had a soft spot for big Mercurys like this one but on closer inspection I discovered that it wasn't a Mercury at all—well, not exactly.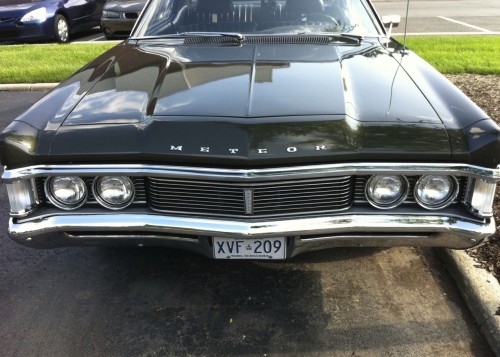 Being such close neighbors, the Canadian and U.S. auto markets grew up together. All of the American car makers had Canadian sales networks and most had manufacturing facilities there, as well. While many of those Canadian-market cars looked very familiar to us, however, their names often did not.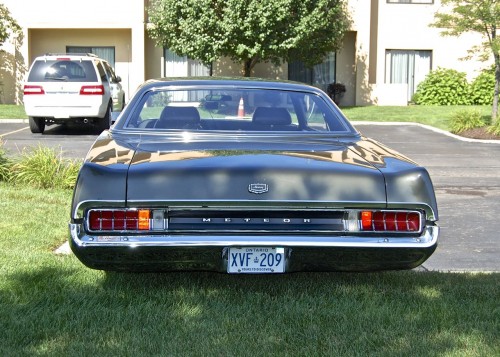 The late 1940s sales boom in automobiles led to a proliferation of brands and sub-brands in Canada as well as the U.S. Ford and Mercury dealers in the Great White North, desperate to compete against General Motors' wide range of name plates, persuaded Dearborn to provide them with a few more arrows for their own quivers. For Mercury dealers that meant getting a slightly down-market variant in 1946 called the Mercury 114, so called because it rode on the same 114″ wheelbase chassis as its Ford counterpart. In order to differentiate the car a bit more from standard Mercurys, the name was changed to Meteor in 1949.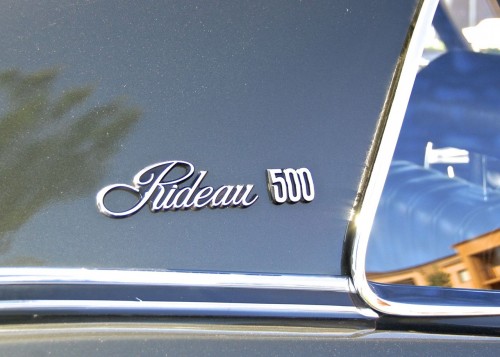 The Meteor line was fleshed out its own range of trim levels over the years with model names such as Niagra, Montcalm, Rideau, LeMoyne, and Montego. Apparently fearing that it would throw the car market into a state of confusion, Ford dropped the Canadian Meteor when it introduced the name to the U.S. market in 1961, although Canada was allowed to take it back in 1963 when it was dropped from the U.S. lineup. Similarly, the Canadian Montego had to leave town when we got our own Montego here in the states in 1968.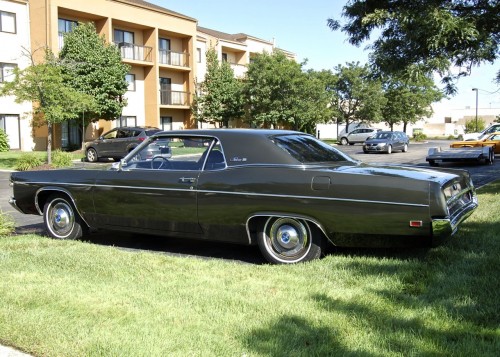 Depending on the model year, Meteors were built as Fords with Mercury grilles and dashboards or, as is the case with this one, Mercurys with Ford dashboards. Canadian Mercury dealers even got their own line of trucks including the Meteor Ranchero in the late 1950s.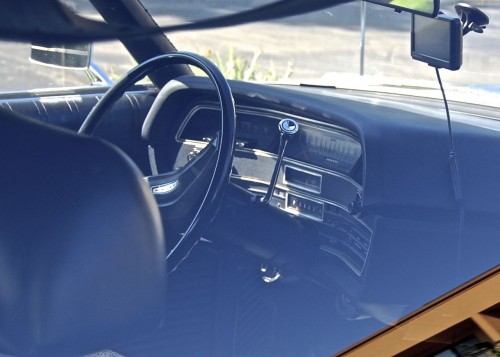 The 1969 Meteor Rideau 500 pictured here belongs to the grandson of its original owner. It has obviously been well cared for over the years but the owner insists that while it is not a daily driver, it's no trailer queen, either.