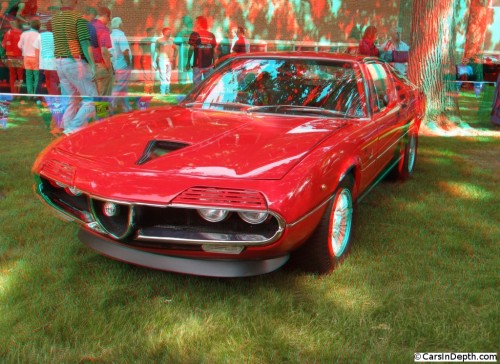 To view the entire photo gallery in 2D or your choice of stereo 3D formats, click here for a Flash player , here for an HTML applet, or here for an HTML5 viewer
Alfa Romeo is an automotive brand that's so poorly known in America that some folks think it's named after a guy named Alfred Romero, so to a casual observer it probably seems odd that Fiat boss Sergio Marchionne keeps insisting that he wants to revive the brand in the United States. The passion that car enthusiasts have for a brand that has had, at best, minimal market penetration in North America, seems out of proportion. If you want to know why the Alfa brand evokes such passion, look no further than the Alfa Romeo Montreal. Even if  you're not into Italian cars in general or Alfa Romeos in particular, if your heart doesn't start beating just a little bit faster when you see a Montreal, you're not a car enthusiast at all. The Montreal is sexy on wheels.
Read the complete post over at The Truth About Cars.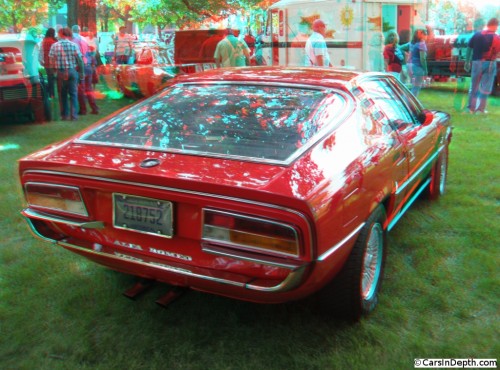 To view the entire photo gallery in 2D or your choice of stereo 3D formats, click here for a Flash player , here for an HTML applet, or here for an HTML5 viewer