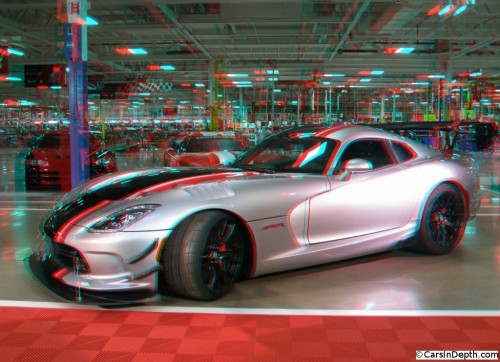 To view the entire photo gallery in 2D or your choice of stereo 3D formats, click here for a Flash player , here for an HTML applet, or here for an HTML5 viewer
Chrysler introduced a new Dodge Viper ACR that they say is their fastest track car ever. It has huge carbon ceramic rotors and six piston calipers by Brembo, a fully adjustable suspension and a wild aero package that is said to make almost a ton of downforce at speed.

Click on the settings icon in the YouTube player menu bar to select 2D or your choice of 3D formats
You can read more about the new Viper ACR at The Truth About Cars.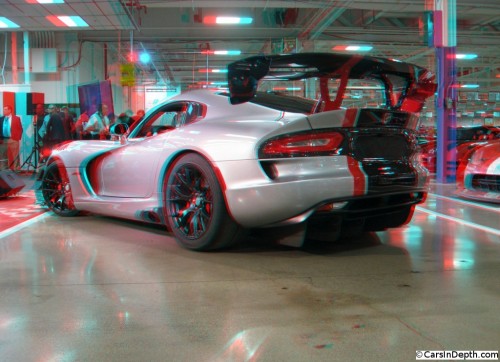 To view the entire photo gallery in 2D or your choice of stereo 3D formats, click here for a Flash player , here for an HTML applet, or here for an HTML5 viewer