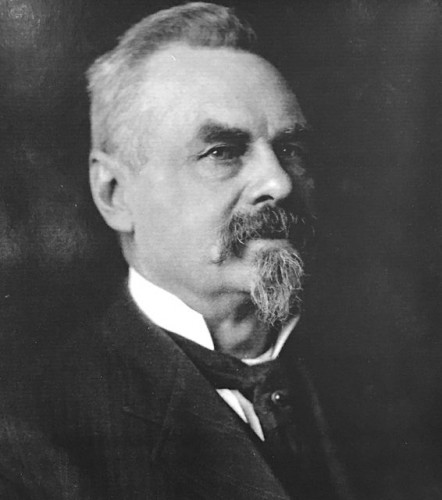 In 1897 Thomas B. Jeffery, a bicycle maker from Chicago, built himself a rudimentary automobile. He was pleased enough with the result that he gave up the bicycle business, bought a defunct bicycle factory in Kenosha, Wis., and created one of the first automobile factories in the country. He called his new car the Rambler but it was not his first product to bear that name.
Jeffery had cashed in on the fast growing bicycle craze in 1871 when he began selling bicycles he assembled from parts imported from England. Ten years later he and partner Philip Gormully founded G&J Manufacturing Company in Chicago and quickly became one of the largest manufacturers of bicycles in the country.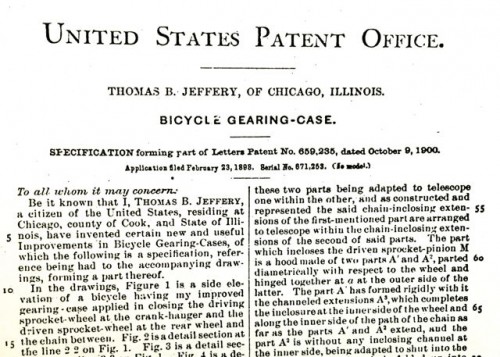 Jeffery continually worked to improve bicycle design. He was granted a number of patents including one for a bicycle gearing-case and another for the "clincher" tire, a vast improvement over previous tire design.
By the late 1890s Jeffery, along with his son Charles, was smitten with the notion of building automobiles so he sold his interest in G&J Manufacturing, bought the old Sterling Bicycle factory along the lakefront in Kenosha and, in 1901, began production of a runabout he called the Rambler.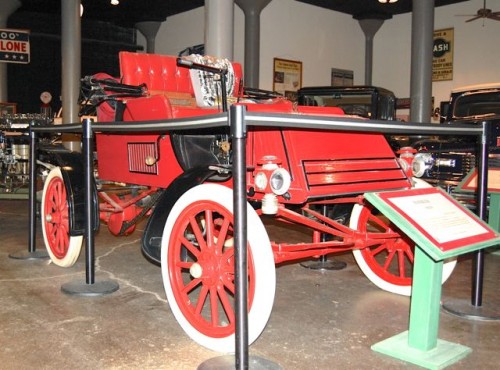 That first Rambler was similar in design to other early motor cars such as the Oldsmobile Curved Dash. It was a simple "buckboard" chassis with a steering tiller and a small engine mounted behind the seat. (Son Charles had experimented with two radical improvements, a front-mounted engine and a steering wheel but he couldn't talk his father into adopting them until later.)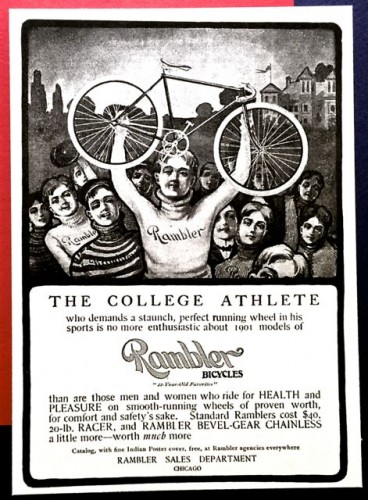 With his factory humming and the success of his company seemingly assured, Thomas B. Jeffery and his wife set out on a leisurely trip through Europe in 1910. On April 2, while staying at the Grand Hotel in Pompeii, Italy, Jeffrey died suddenly. The cause of his death has never been determined.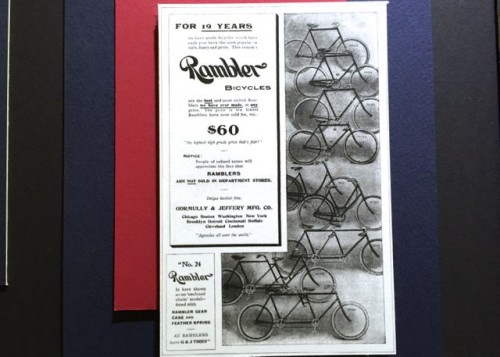 Charles Jeffery took over his father's business and continued running it quite successfully. To honor his father's memory, he later renamed the company's automobile the Jeffery, thus ending more than a decade of Rambler production in Kenosha. (Charles Nash took over the company in 1916 and renamed it for himself but his company would resurrect the Rambler name decades later, of course.)
That little open runabout that first plied the streets of Kenosha in 1901 was not the first Rambler Thomas B. Jeffery had built, however. When he and Gormully formed their partnership in 1881 the name they had chosen for their new line of bicycles: American Rambler.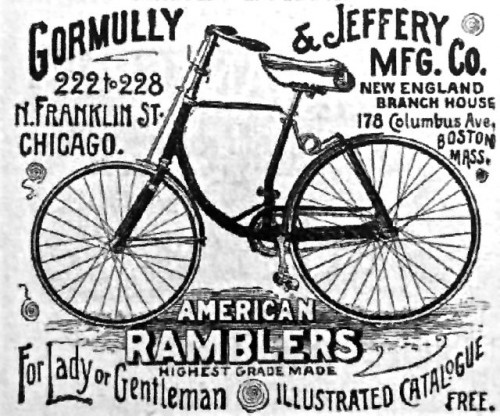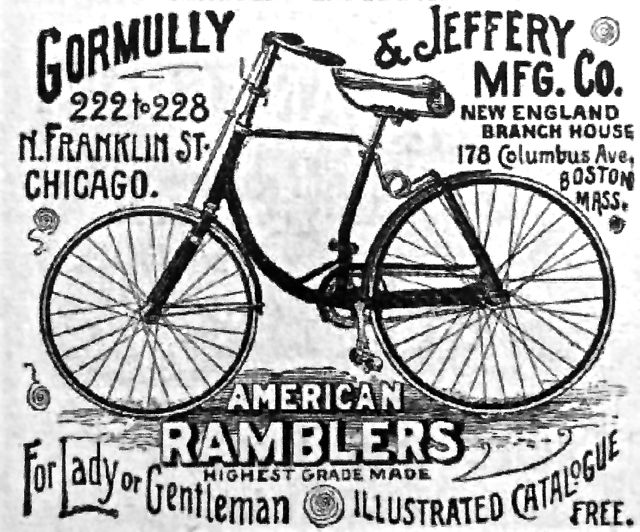 The Kenosha History Center on the lakefront in downtown Kenosha, contains a wealth of information about the city's manufacturing history. Thomas B. Jeffery's small factory there grew into America's fourth largest automobile manufacturer and the city's largest employer and much of the museum's display area is devoted to the evolution of his company. The information and most of the images used here are from the museum's displays.