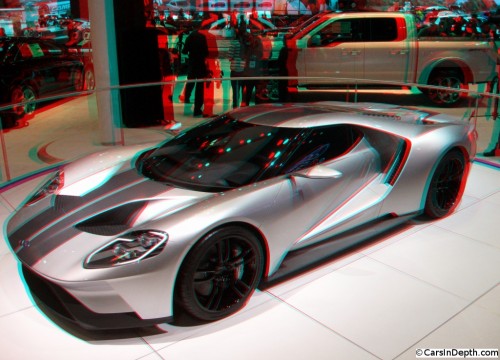 To view the entire photo gallery in 2D or your choice of stereo 3D formats, click here for a Flash player , here for an HTML applet, or here for an HTML5 viewer
In the previous post I mentioned how the new Ford GT was a big hit at the NAIAS in Detroit. A month later, the GT was almost as big a hit at the Chicago auto show. How did Ford do that? By bringing a different GT.
Start the YouTube 3D video player. Click on the settings icon in the menu bar to select 2D or your choice of stereo 3D formats
The Detroit car was in blue, to match the Shelby GT350 Mustang Ford was also introducing then. For the Chicago show they brought an almost sinister looking GT in a color that some have described as silver but I think it's closer to a pewter grey. Whatever you call the color, the GT looks great in it.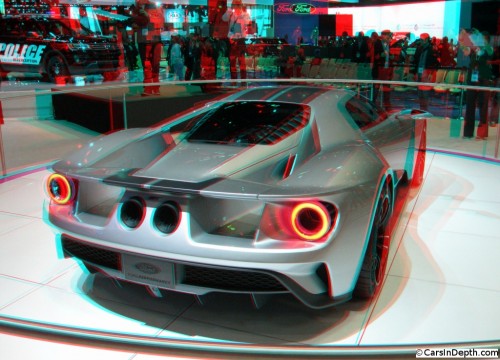 To view the entire photo gallery in 2D or your choice of stereo 3D formats, click here for a Flash player , here for an HTML applet, or here for an HTML5 viewer