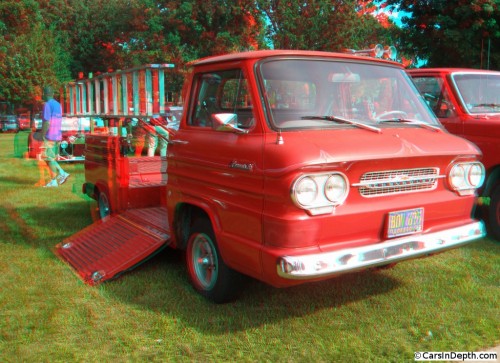 To view the entire photo gallery in 2D or your choice of stereo 3D formats, click here for a Flash player , here for an HTML applet, or here for an HTML5 viewer
I don't know if the owner of this Corvair Rampside pickup actually uses it as a work truck for a lawn care business, or he just displays it this way at car shows to demonstrate how the Rampside would have been used as a commercial vehicle back in the 1960s. It doesn't look over-restored and might even be an original condition survivor – the owner wasn't around so I couldn't ask. Either way, I really like the idea of showing a work truck as a work truck.
Though the stepped bed floor, necessary because of the Corvair's rear-engine layout, made the Rampside not the most practical pickup truck, adding the ramp to give access to the lower section of the cargo area did give it appeal to businesses that might be loading and unloading things like lawn mowers and hand trucks.
Photographed at the 2014 Ford Product Development Center Employees' Car Show.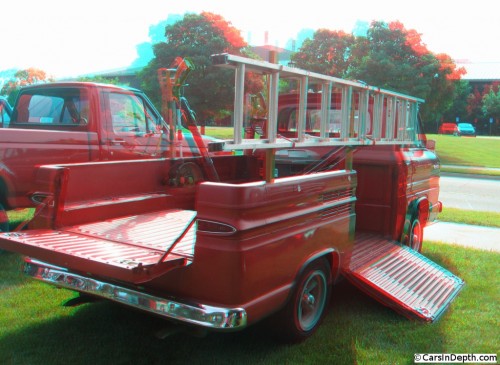 To view the entire photo gallery in 2D or your choice of stereo 3D formats, click here for a Flash player , here for an HTML applet, or here for an HTML5 viewer