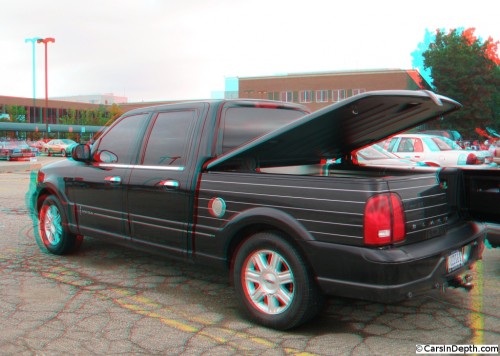 To view the entire photo gallery in 2D or your choice of stereo 3D formats, click here for a Flash player , here for an HTML applet, or here for an HTML5 viewer
The 2002 Lincoln Blackwood was about as big a failure as one will find in the auto industry. Intended to sell 10,000 units a year, it ended up selling less than 3,500 in the one year it was on sale. The Cadillac Escalade EXT showed that one could sell a luxury pickup but instead of a functional bed, Ford gave the Blackwood a carpeted, brushed aluminum lined trunk with a hydraulically actuated tonneau cover that wasn't practical for carrying much more than the fixings for a tailgate party at a football game. They also didn't offer it with four wheel drive. Essentially they made a pickup that wasn't a very practical pickup.
Ford killing it after only a single model year was like a network canceling a tv sitcom after the first episode. It also means that you'll be seeing Lincoln Blackwoods at car shows for the foreseeable future. I've been saying that since the Blackwood was cancelled. Production was low, most of the original buyers were  affluent ($52,000 in 2002 dollars) and it was likely that they were second or third vehicles in those families. That means there will be nicely maintained, low mileage examples of an unusual and rare vehicle.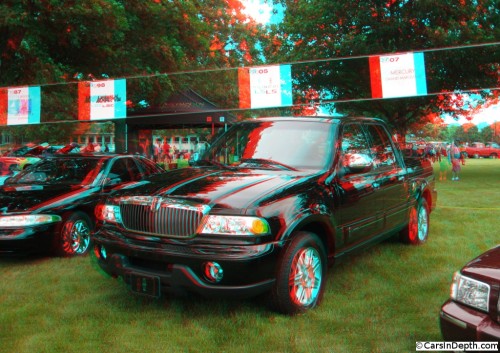 To view the entire photo gallery in 2D or your choice of stereo 3D formats, click here for a Flash player , here for an HTML applet, or here for an HTML5 viewer