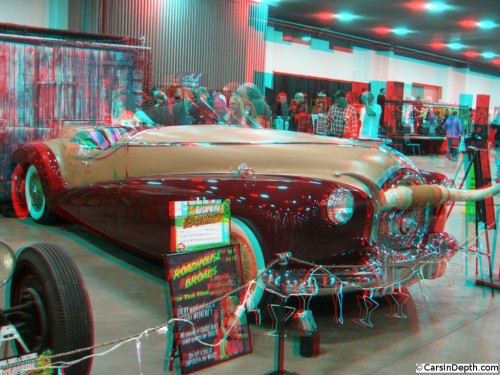 To view the entire photo gallery in 2D or your choice of stereo 3D formats, click here for a Flash player , here for an HTML applet, or here for an HTML5 viewer
This car is known as the Tom Mix Duesenberg – though the singing cowboy movie star had nothing to do with it. Some seller attached the name in an effort to jazz up the provenance. It started out as a Murphy bodied Beverly berline sedan but in 1948, the then owner decided to discard the original body, which apparently still exists, and replaced it with a mashup of Oldsmobile and Cadillac body panels to create sort of a dual cowl western themed roadster, complete with longhorns even wider than the car, and a tailfin that ended up looking like a hump.
I've written about it at The Truth About Cars so I was excited to see that the current owner had it on display at the 2016 Detroit Autorama. You have to see it in three dimensions to appreciate just how hideous it is.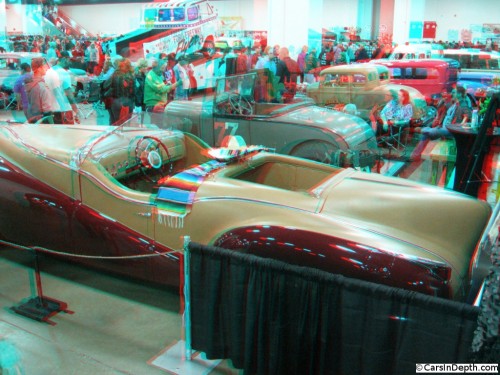 To view the entire photo gallery in 2D or your choice of stereo 3D formats, click here for a Flash player , here for an HTML applet, or here for an HTML5 viewer