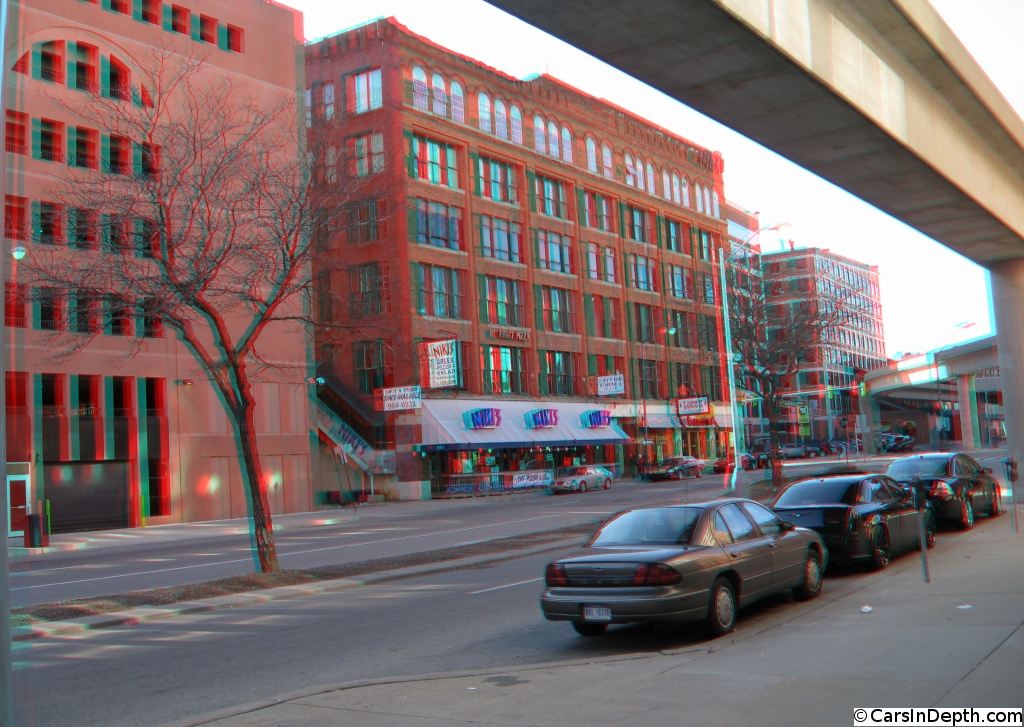 Click on the image to launch a Flash player and view the entire gallery in your choice of 3D formats or 2D
When John and Horace Dodge sold their Windsor, Ontario bicycle company, they moved back to Detroit and established the Dodge Brothers company in 1900. Setting up shop in the Boydell Building, on Beaubien at Lafayette, the Dodges provided engineering and machining services. The Dodges were at the epicenter of the young auto industry. On the same block of Beaubien, George Holley set up his own factory, making carburetors. Ranson E. Olds bought engines and transmissions from Dodge Brothers and in late 1902 the brothers agreed to provide 650 "machines" to the about to be formed Ford Motor Company, located up Beaubien, on Piquette. Henry Ford's new venture then added bodies, wheels and tires to the rolling chassis that the Dodges built and sold the finished product for $750  as the "Fordmobile". The parking structure that now stands next to the Boydell Bldg is on the site of George Holley's carburetor shop.
Dodge Brothers was Ford Motor Company's primary supplier from the company's formation until 1914, when the Dodges decided to start selling cars under their own brand. Every Ford assembled during that period, including the first six years of Model T production, first came out of a Dodge factory. In 1910, Dodge Brothers started to develop what would become Dodge Main, in Hamtramck, having outgrown their Boydell Bldg factory. Dodge Main was torn down and GM's "Poletown" Detroit-Hamtramck Assembly plant now sits on its site. The Boydell Bldg, the first Dodge factory, though, still stands. As a matter of fact it's doing pretty well, being marketed as the Greektown Lofts.