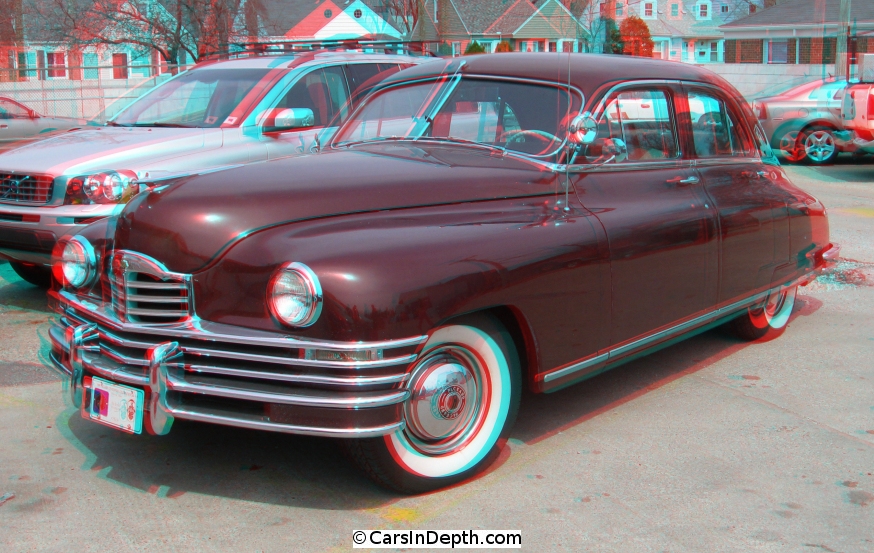 Click on the image to launch a Flash player to view the entire gallery of photos in your  choice of 3D formats or 2D
Editor's Note: Based on reader suggestions, with this post we're making some changes to make it easier and faster for you to access our posts with 3D content. Since most people start viewing 3D with anaglyph glasses, on the home page the posts will be illustrated with a red/cyan anaglyph chosen from the post's gallery. That way, the many people who use red/cyan anaglyph glasses to check out 3D content on Cars In Depth can enjoy 3D right on the home page. We've also made it easier to see the full gallery of images in your choice of 3D formats and 2D. You used to have to click past the jump to read the rest of the post and then click on a thumbnail gallery to access the Flash player. Now you just click on the anaglyph at the top of the post and it launches the Flash player in a new window. To additionally increase our 3D content on the home page, now when a post has both photos and video, we'll be posting the video above the jump as well. We think you'll like these changes. As we said when we launched the site, we'll be fiddling with things as we go on to give you the best 3D experience that we can provide.
This originally equipped 1948 Packard Eight survivor is on only its third owner and has just 40,000 miles on the clock. Other than the tires, everything is original. All it takes is a walk around the stately exterior and a peak into the elegantly appointed interior and it's easy to understand that while Cadillac may have been the standard of the world, Packard was America's ultimate aspirational car. Packards were what truly wealthy people drove.
Fortunately, I was able to get my 3D video rig assembled and out on the road in time to capture the Packard gliding down the road. The 3D is pretty impressive for being shot from inside a car, with all the near field objects that could have bad parallax.
Start the video, pause, then click on the "3D" icon in the YouTube menu bar to watch the video in your choice of 3D formats or 2D