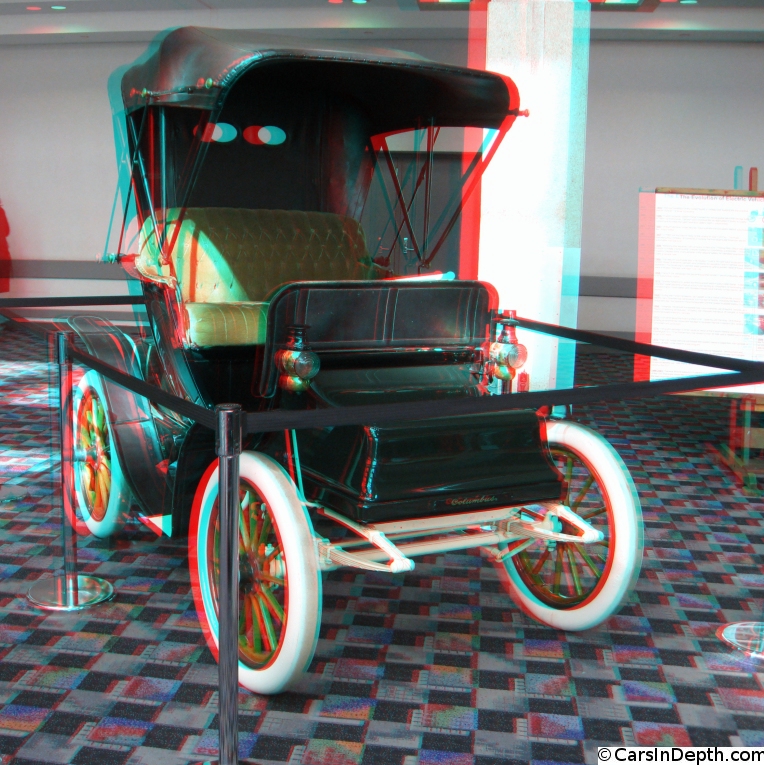 Click on the image to launch a Flash player to view the complete gallery in your choice of 3D formats and 2D
The theme of this year's SAE World Congress at Detroit's Cobo Hall was "Charging Forward Together". That play on words relating to hybrid and electric vehicles reflected the large number of technical presentations on those topics. Towards that end, the show organizers arranged to have a couple of vintage electric cars on display. There was a 1903 Columbus Electric and a 1915 Detroit Electric. The Detroit Electric, from the collection of the Detroit Historical Museum, belonged to Helen Newberry Joy, the wife of Henry B. Joy, the man who ran the Packard Motor Car company. Detroit Electric was the most successful early electric car company and it lasted into the late 1930s. It's possible that the original makers of Detroit Electrics sold more electric cars than any other EV maker in history.
Here are some 3D pics of the Columbus and Detroit Electric along shots of Clara Ford's 1914 Detroit Electric at the Henry Ford Museum.