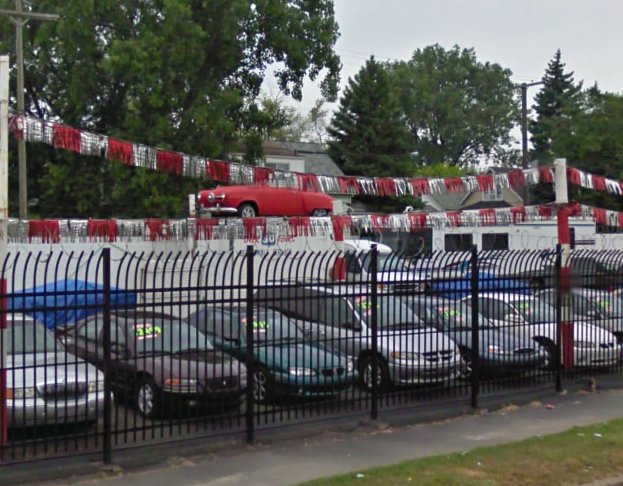 Photo courtesy of Google Streetview
I was going to see a friend at his son's house in Detroit and while getting lost around Livernois and Tireman I spotted what is either a '49, '50 or '51 Studebaker convertible sitting on the roof of one of the buildings at a used car lot. I didn't have my cameras with me, so 3D of it will have to wait. You can see a couple of images from Google maps below, but it got me thinking about cars on roofs. I'm not talking about rooftop test tracks or pranks, but rather the various automotive companies, usually auto parts stores, that put vehicles on their roofs as a way of catching your eye more effectively than with just a simple sign.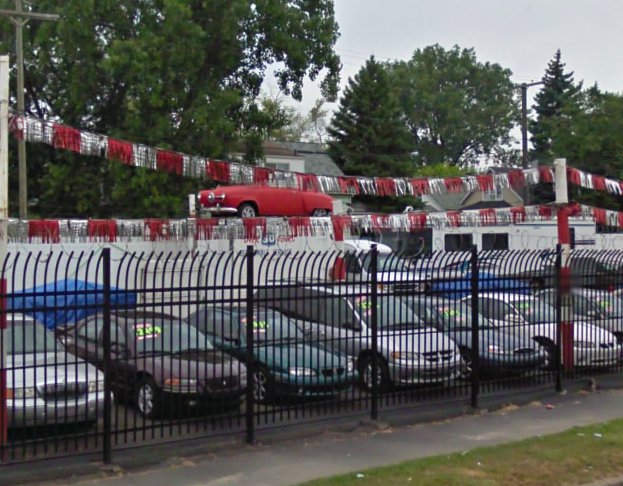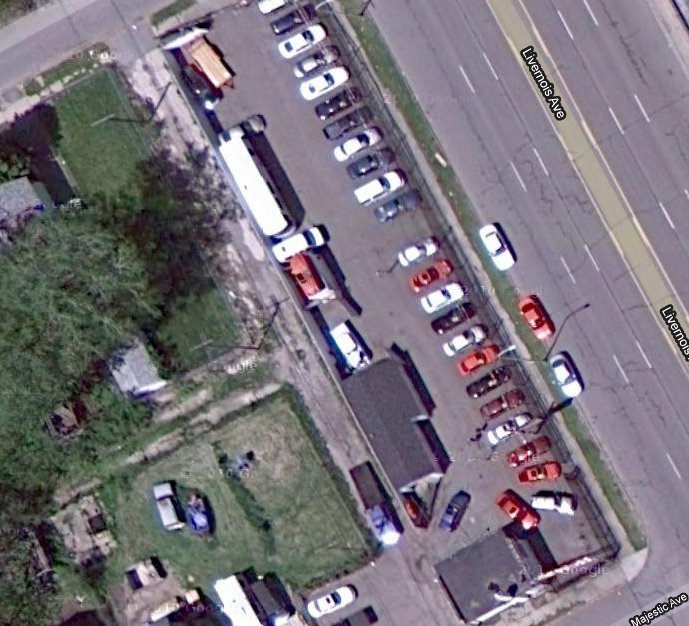 Usually it's something unusual, like this 1950 Fiat "wrecker" which has sat on the roof of Cosmos Auto Parts on Route 9 in Bayville, NJ for over 50 years.
Or what looks like a late '30s or early '40s Buick accompanied by an old gas pump and Sinclair Oil signs on top of Ellison Auto Parts on Chicago's south side.
This appears to be an international phenomenon as you can see from this resort car rental in Cairns, Australia. the huge sunglasses aren't that surprising. For some reason the people who put cars on the roofs of their businesses think that just isn't eye catching enough, hence these shades or the tow hook mounted on the Fiat above.
I'm not sure if this kit car was ever a functional car, but at least it's still serving a purpose unlike most of the kit cars sold, which most likely never get completed.
While technically speaking this old Mopar poking out of a tower on the second floor of Wetmore's alignment shop in Ferndale, Michigan is not on the roof, it's a local landmark and worthy of mention.
Actually, that's not the first car they've had up there, as it's possible that there has been a car in that tower since the building was built for a Packard dealer in 1928. The photo below was taken in 1938.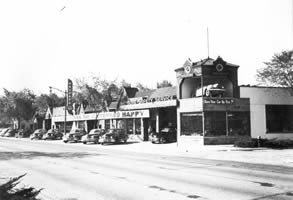 The front wheels of the car are badly out of alignment and, driven by an electric motor, they wobble. For a long time, the sign below the car read "Does Your Car Do This?".
In this photo you can see the mechanism that runs the idler wheels which spin the wobbly front tires:
Next: Cars On Poles.