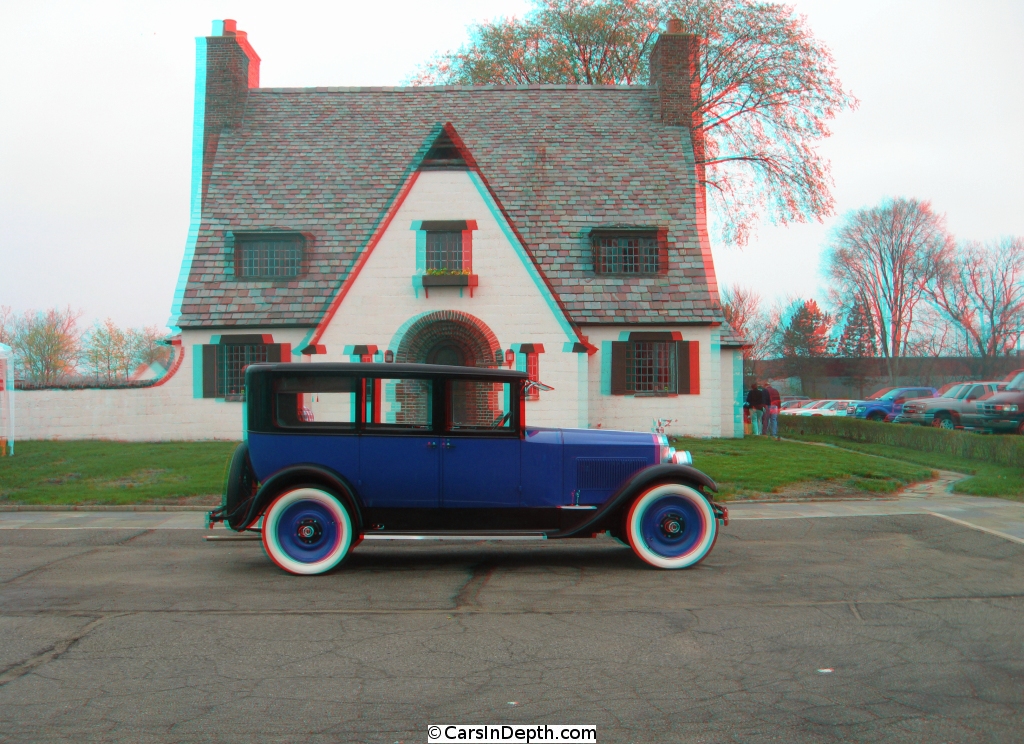 A vintage Packard sedan sits in front of the Albert Kahn designed proving grounds lodge.
Click on the image above to launch a Flash player to view the entire gallery of over 70 photos in your choice of 3D formats or 2D
The Packard Motor Car Foundation, which owns and is restoring the historic Packard Proving Grounds in Shelby Twp. about 15 miles north of Detroit, had its annual spring open house at the facility on May 1, 2011. Art Kirsch, whose 1948 Packard was covered here a couple of weeks ago, graciously offered me a ride to the event in his '48. For a 63 year old car, it drove impressively. Art said that in the past he's taken it up to 85 mph, so it could easily keep up with freeway traffic. The ride was exceptionally smooth, but then the car weighs about 4700 lbs. At the open house there were about 3 dozen Packards dating from the early 1920s to Packard's end of the line in the late 1950s, plus about a hundred other special interest cars. All but a couple of the Packards were driven to the event. Inside the "repair garage", a jazz band entertained next to a stunning red dual cowl phaeton. There were a couple of woody wagons, and a gorgeous blue convertible coupe.
When you shoot 3D you have to make sure you're far enough from the target to avoid parallax problems so a good deal of the time you're backing up, but even my usual step or two backwards wasn't enough to get all of the very long 1947 Packard limousine on display in the engineering building into the frame. Also inside the engineering building was a collection of Packard engines including automotive, marine and military engines used in WWII and the Cold War, along with Gar Wood's Miss America X speedboat, powered by four supercharged Packard V12s. There were also two very unique "vehicles", a 1956 Packard showroom display chassis, and the remains of Packard's famous towing dynamometer, pictured below when in use at the Proving Grounds. Two of the Packard owners were giving people "taxi" rides down the long tree lined driveway and out onto the remaining 458 feet of the proving ground's original high speed oval. We'll be posting video of Packards returning to the Packard test track in a separate post.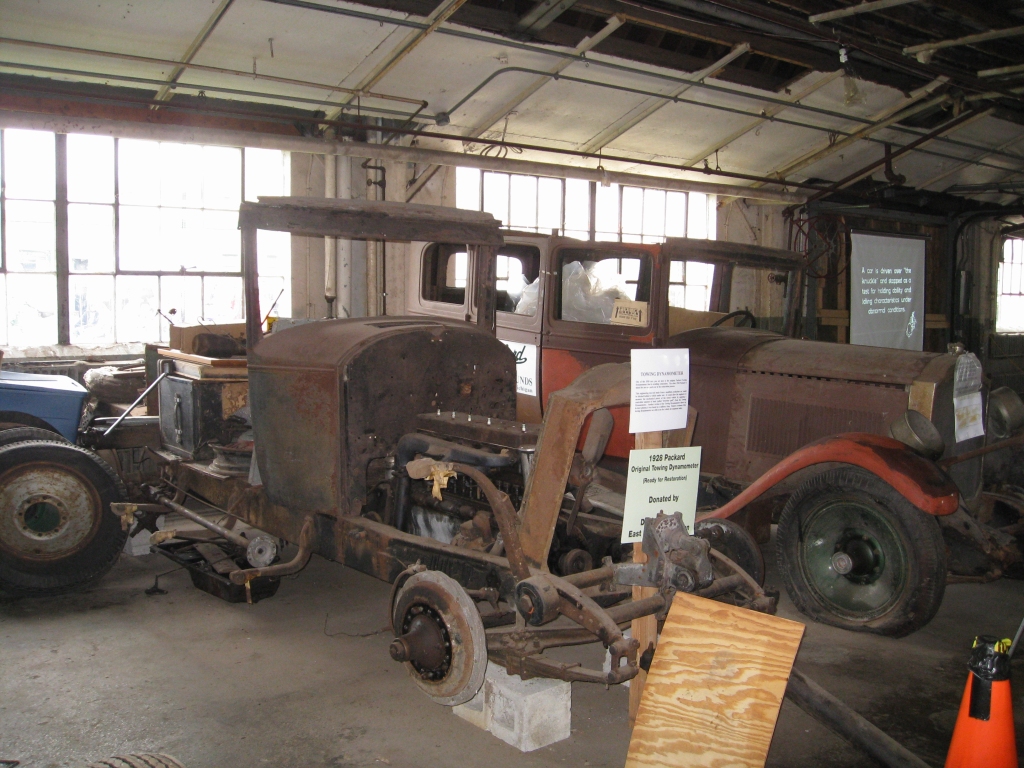 Packard's famous towing dynamometer. The sign reads "ready for restoration"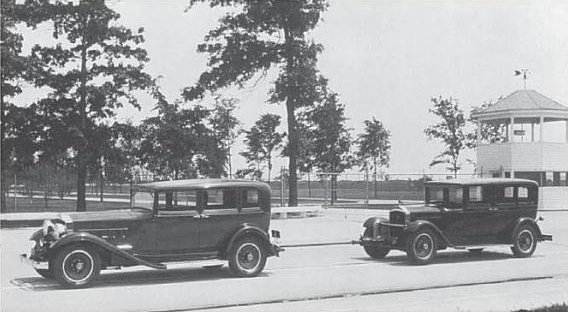 The towing dynamometer in better days on the test track at the proving grounds. You can see the timing stand in the background.