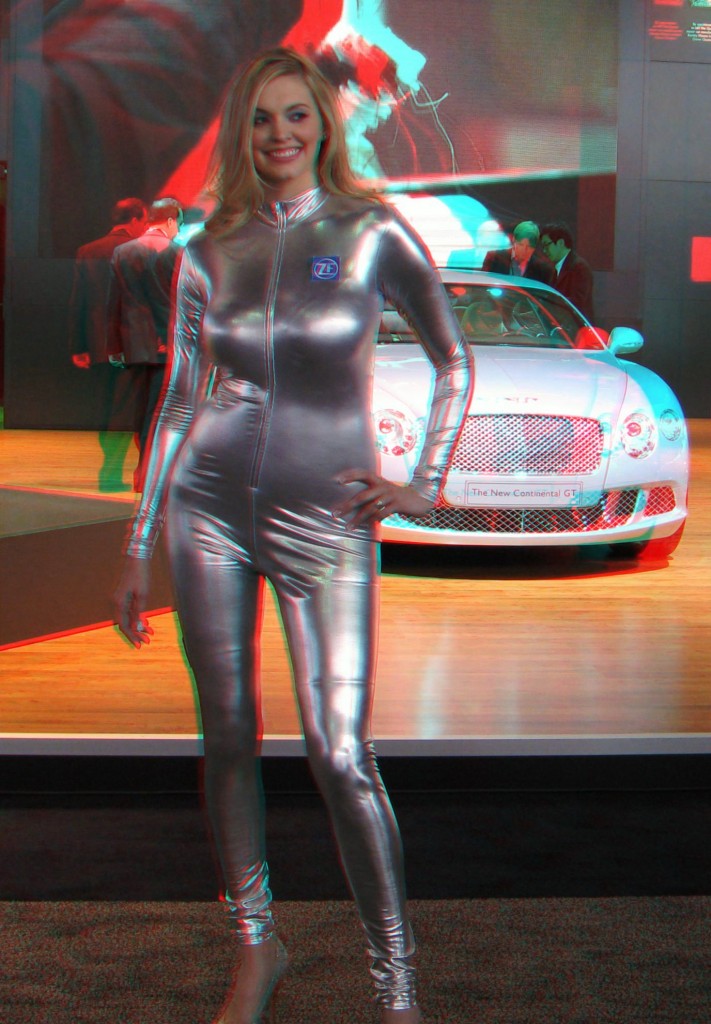 Click on the image to see the full gallery of 30 images in your choice of 3D formats or 2D.
There's a guy who works for Maserati that I've gotten to know over the years of working the auto show media previews. I knew Buick had a hit on its hands with the Enclave when he told me that the then new Enclave concept was the best looking car at the show. He and I have debated whether or not it makes sense to have beautiful women standing next to the cars. He told me that beautiful cars and beautiful women go together. I told him that I liked cars and he liked cars, and that I liked women and that he liked women. Then I got him to admit that if he had to choose between looking at a beautiful woman and looking at a beautiful fast car, the car would lose. But I'll let you be the judge. We posted these photos from the '11 NAIAS back in January, but back then we were just starting out, there wasn't much traffic and most of you haven't seen these. I was a complete newbie back then. The way the galleries were displayed were clunky and slow to load.
Also, Autoline After Hours this week featured Margery Krevsky, who manages a talent agency and wrote Sirens Of Chrome: The Enduring Allure of Auto Show Models, a history of models' and product specialists' roles in automotive marketing. That seems to me to be a good enough reason to repost these photos, now resized for faster loading and with a Flash player that works a bit more elegantly than our old solution.