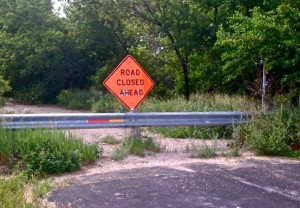 You may have noticed that I haven't posted on Cars In Depth in some time.  Due to a rather difficult illness that my wife was experiencing, I have had to focus on personal issues over the past few weeks.  Unfortunately things did not turn out well and she died about a week and a half ago.
I feel ready to rejoin the rest of the world again and, for better or worse, you will be seeing my posts here again.  This weekend is Bloomington Gold's big event in St. Charles, Ill., and I am planning on covering their Survivor Car Show for this site and for a local newspaper.
Here's to smoother roads ahead.