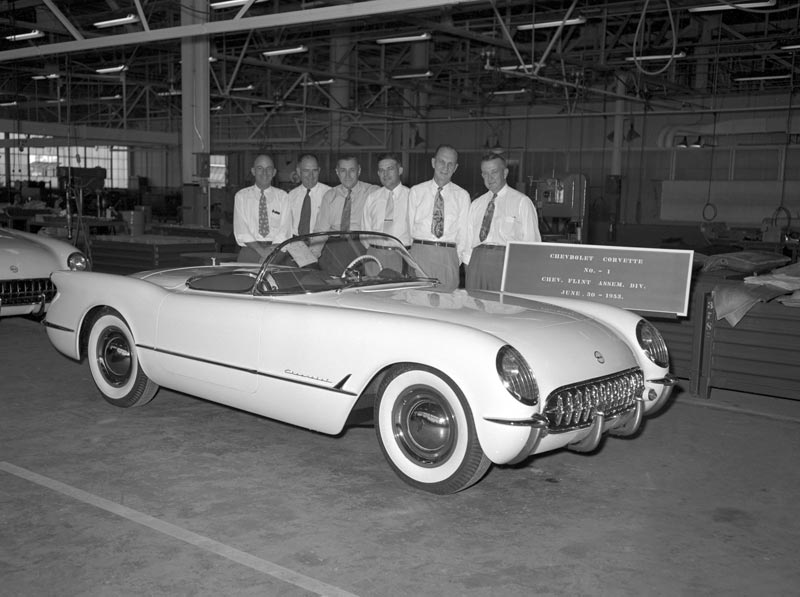 Production Corvette #001, Flint, Michigan, June 30, 1953
On June 30th, in 1953, the first Corvette rolled off a Flint, Michigan assembly line. Like all of the only 300 '53 Vettes made, it had pearl white paint and a Blue Flame six cylinder engine. Since then, over 1.5 million Corvettes have been built at plants in Flint, St. Louis and the current dedicated Corvette factory in Bowling Green, Kentucky. As of 2009, more than half of the Corvettes ever built were still registered and on the road. To help celebrate America's sports car's birthday, here are some photos of historic Corvettes and Corvette concepts (plus Corvair concepts like the Monza and Aero whose styling would later show up on Corvettes) at the General Motors Heritage Center, along with the GMHC's own 1953 Corvette on display at the '11 NAIAS.
Below the jump is a Corvette promotional film from 1953 with The Today Show's original host, Dave Garroway, who said he was getting one, along with a photo of Corvette #003, the oldest production Corvette in existence (there is one older prototype, EX-122).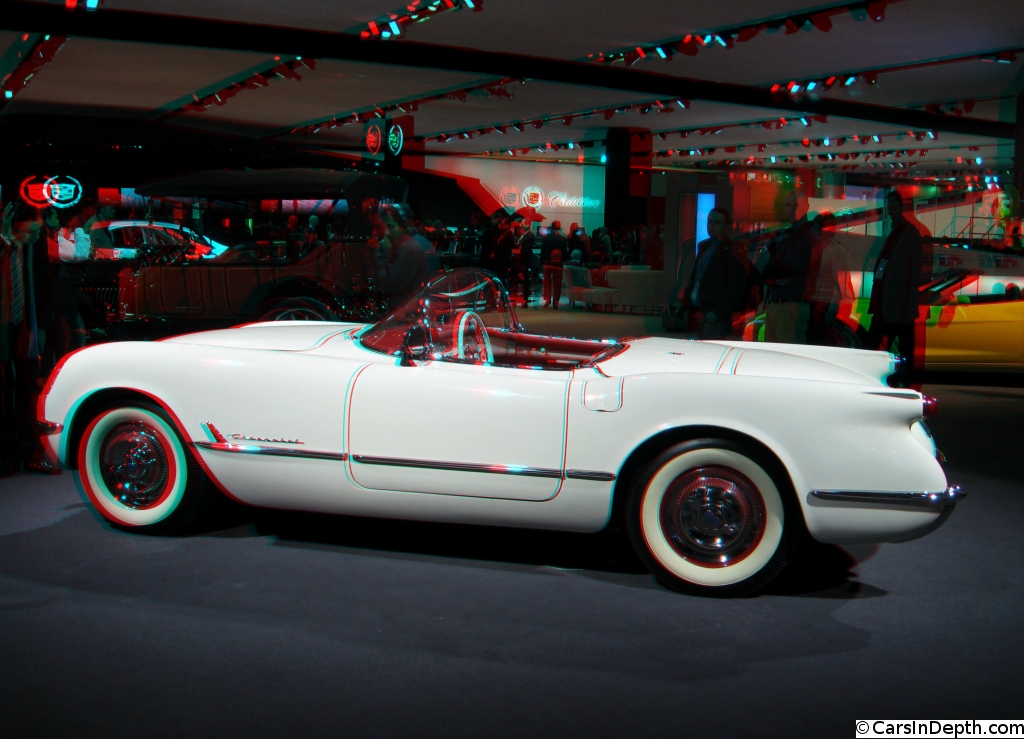 Click on the anaglyph image to launch a Flash player and view the entire gallery of images in 2D or your choice of 3D formats.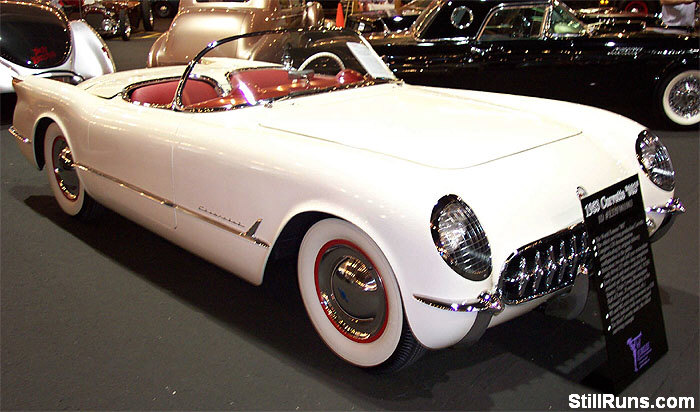 Corvette #003, the oldest in existence