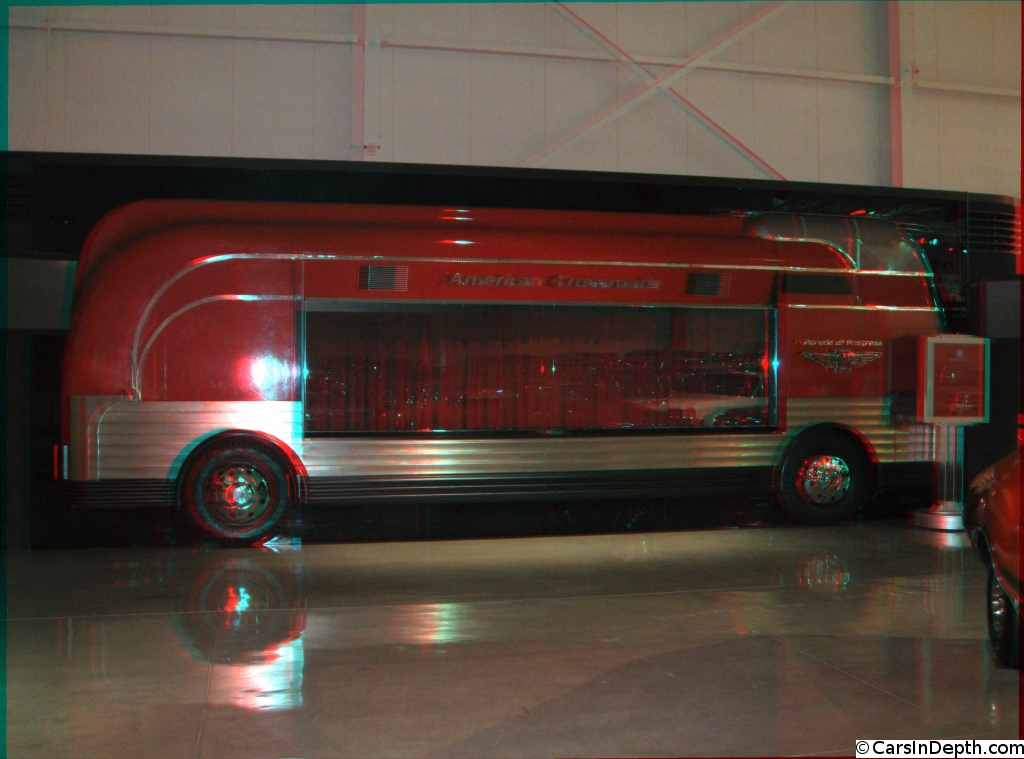 Click on the anaglyph image to see the photo gallery in 2D or your choice of 3D formats.
Last year, after some lobbying by SEMA, the U.S. Senate passed a resolution calling for a National Car Collector Appreciation Day. This year it was held on July 8th, and to commemorate it eBaymotors is auctioning a restored GM Futurliner, one of the 12 great art deco buses designed by Harley Earl and his staff for GM's Parade Of Progress caravans and exhibitions in the 1930s, 40s and 50s. Another restored Futurliner sold for $4.1 milllion at Barrett-Jackson in 2006. It's nice to see that friend of Cars In Depth, Richard Earl, Harley Earl's grandson and publisher of the official Harley Earl website, has worked out a cross promotional deal with eBay. Car Of The Century is a great resource, presenting history from Harley Earl's family's perspective. We don't have any 3D pictures of the Futurliner, but the GM Heritage Center now houses the last surviving example of the Futurliner shaped diorama displays that traveled with the Parade Of Progress, titled American Crossroads. It has an animated display that shows how the automobile reshaped American towns over the first half of the 20th century.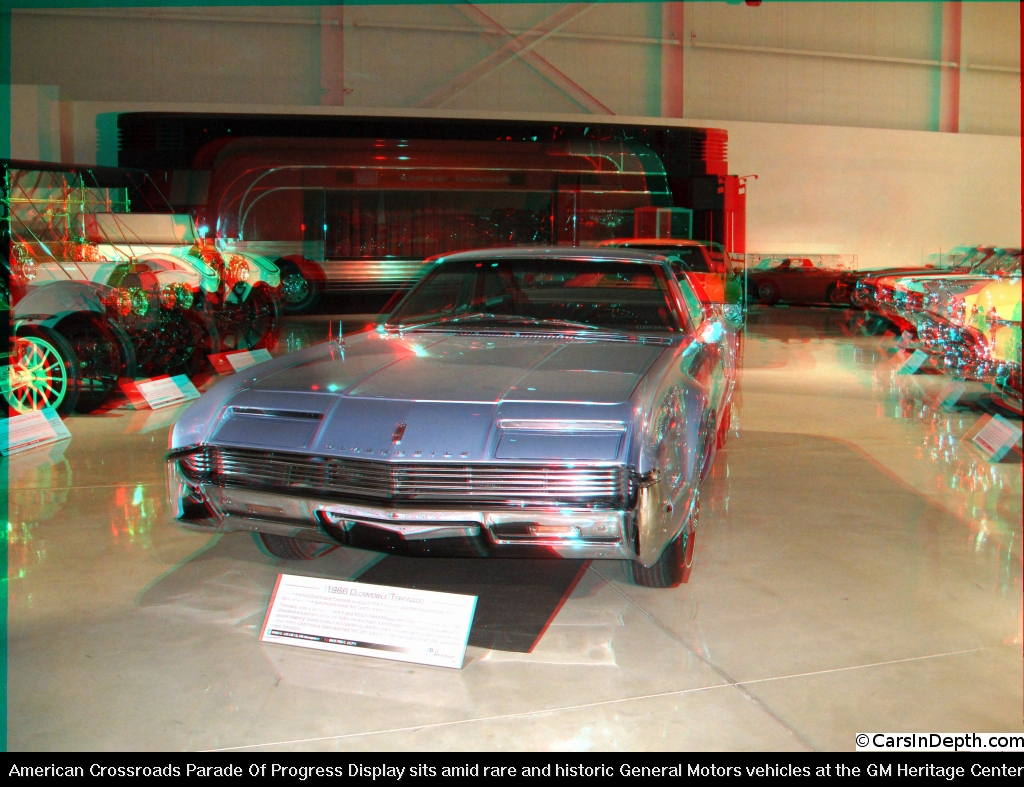 Click on the anaglyph image to see the photo gallery in 2D or your choice of 3D formats.
After the Parade Of Progress it was returned to the H.B. Stubbs company in the Detroit area, which originally built it. Though, like with the GM Motorama cars, the corporation originally intended to destroy the exhibit, employees of H.B. Stubbs and some GM personnel stepped in and convinced GM to restore it. After that first restoration it was on display at the Chicago Museum of Science and Industry for many years.  Again needing restoration there was talk by GM of destroying the display and again Stubbs employees stepped in, making space at the Stubbs warehouse in Warren, MI for it. The display was refurbished for the GM's display at 2001 North American International Auto Show, and it now sits amid the very historic vehicles at the GMHC.