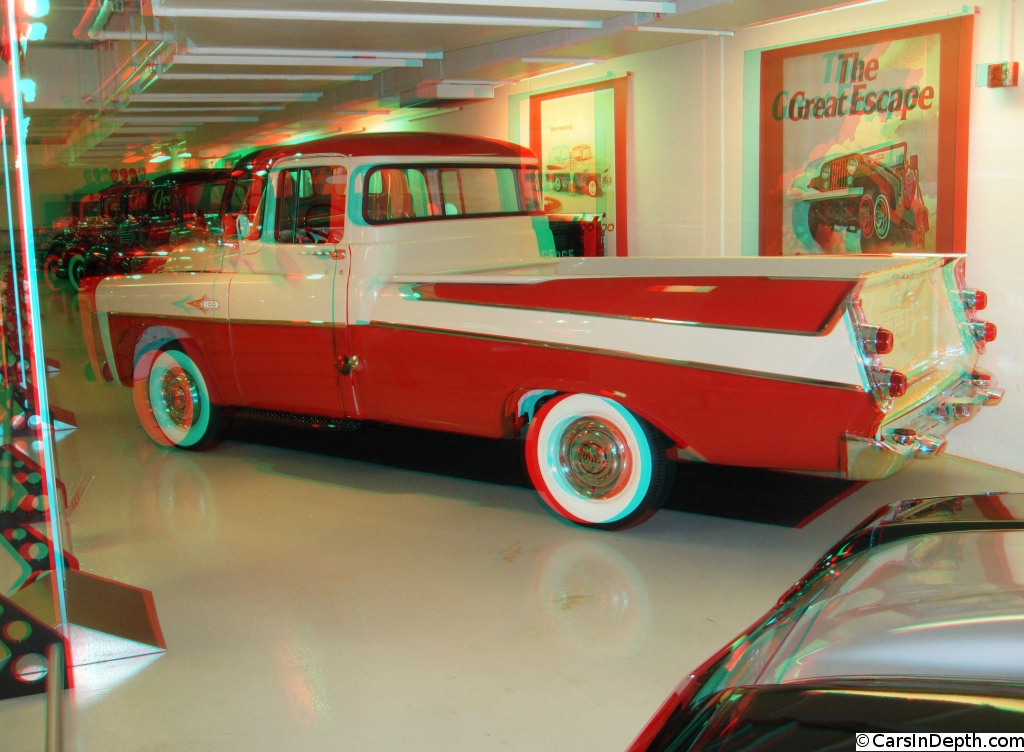 Click on the anaglyph S3D image to launch a Flash player and view the entire gallery of photos in 2D or your choice of stereographic 3D formats.
You've probably have never seen a pickup truck with fins before. When Virgil Exner revamped Chrysler styling he even gave the Dodge trucks his "Forward Look". Exner's team did what I think is a masterful job of giving the truck some of the styling that Dodge cars were showcasing while retaining a pickup's practicality.
Joe Berr, special equipment sales manager at Dodge Truck, went over to the car plant and borrowed a set of rear fenders from a Dodge wagon. He had them welded to a long-wheelbase 1957 Dodge Custom Cab half-ton pickup, bolted on a station-wagon bumper, cut down the tailgate to accommodate the fenders, and made chrome molding pieces to continue the lines forward on the pickup's front fenders.
These photos were taking in "Boss Chrysler's Garage", the basement of the Walter P. Chrysler museum.