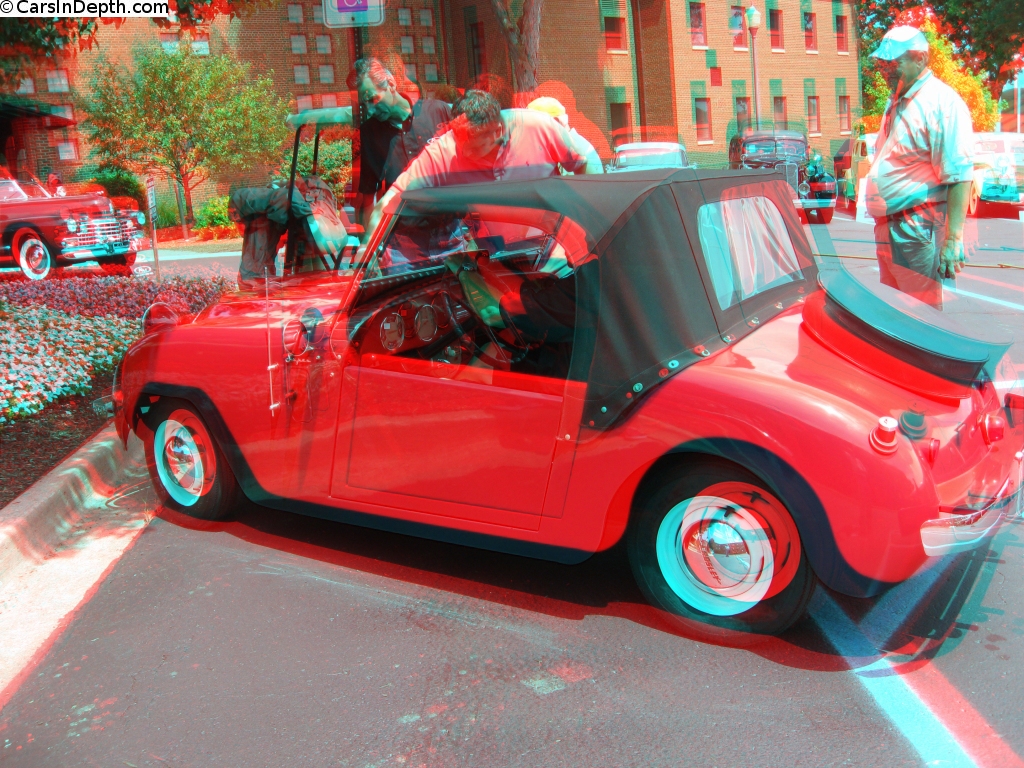 Click on the anaglyph stereographic 3D image to launch a Flash player and view the entire photo gallery in 2D or your choice of S3D formats.
Perhaps the most common business dream/fantasy next to opening a restaurant may be starting up a new car company. The appeal has attracted diverse entrepreneurs with near addictive quality, and with nearly the same ruinous results as a physical addiction. For every Walter Chrysler, there is at least one Henry J. Kaiser. For every Colin Chapman there has been a least a couple of Malcolm Bricklins. Bricklin's own attempt to build a safety car was predated by that of Preston Tucker. And that's not even counting the frauds like "Liz Carmichael" and the Dale. Powell Crosley Jr. also caught the car building bug, in the late 1930 and was probably both more successful and more influential than most of those dreamers.
The Crosley Hotshot pictured here is one of the cars being offered at RM Auction's sale in conjunction with the Concours of America (formerly the Meadow Brook Concours). Considering what restored VW Beetles and Buses are getting today, the $15,000-$20,000 that RM expects that this Hotshot will bring is a reasonable price for a unique and very historic automobile.