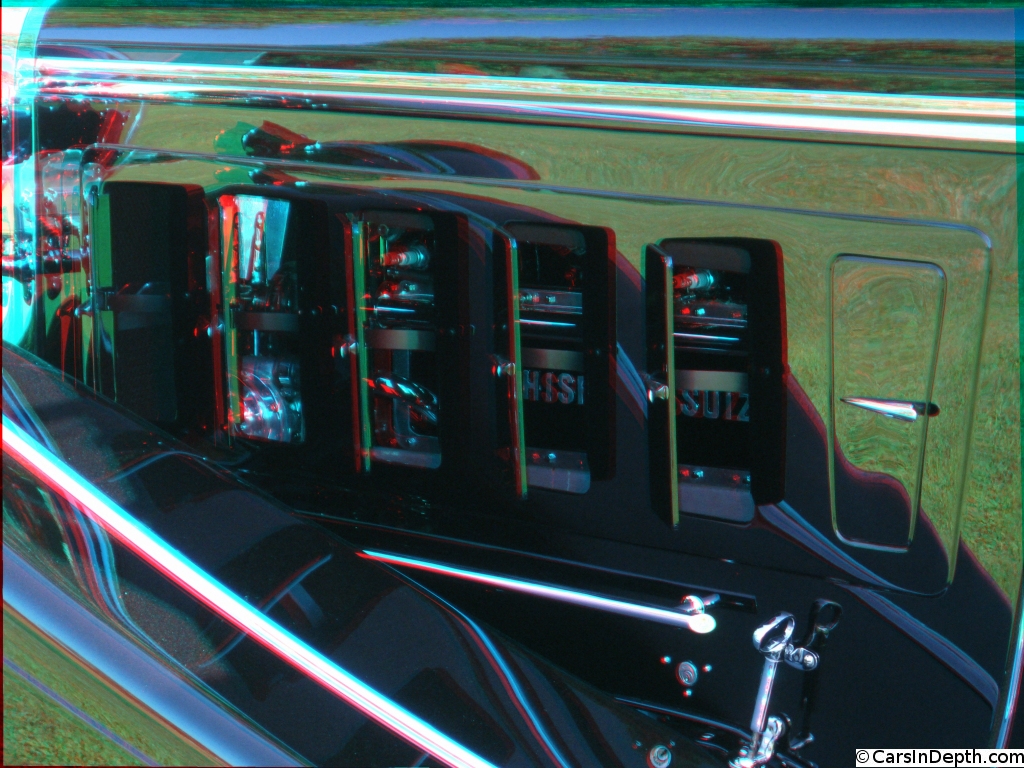 Click on the anaglyph stereo 3D image to launch a Flash player and view the entire gallery of photos in 2D or your choice of S3D formats.
This 1926 Hispano Suiza H6B won the blue ribbon for best prewar European car at the 2011 Concours d'Elegance of America (formerly Meadow Brook) at St. John's in Plymouth, Michigan. It's owned by Frank & Milli Ricciardelli and it's won honors at Pebble Beach and Amelia Island concours as well. It's a magnificent classic automobile, inside and out. The car was rebodied by Henry Chapron for his display at the 1932 Paris auto show and is rumored to have been owned by the king of Tunisia. The Hispano Suiza engine that you see peeking through the hood louvers is a 6 cyl overhead cam design of 6.6 liters.
Full details on this car and more info on Hispano Suiza at ConceptCarz.com.
Start the YouTube video player. Click on the red 3D icon that will appear in the menu bar to select 2D or your choice of stereo 3D formats.