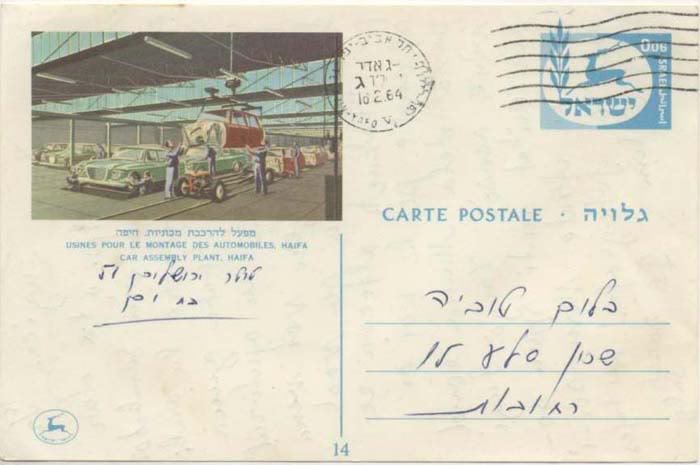 Israeli postcard showing Studebaker Larks being assembled in a Haifa factory
There's a nice article over at Curbside Classic about Canadian Studebakers and the Hamilton, Ontario Studebaker plant that is generally thought to be where the last Studebakers were made. After the South Bend plant was closed, Studebaker tried to soldier on for another couple of years with that factory but eventually gave up the ghost completely. The article is fine except for the headline, The Last Studebaker Ever Rolled Off The Lines Here. The last Studebaker was definitely not built in Canada. It was most likely made in Israel.
In addition to writing here and at The Truth About Cars, I contribute to Left Lane News, which is based in Ontario. I did a piece for LLN on Canadian Mercury brands, like Monarch and Meteor, and the Mercury Ranchero they sold north of the border. It was received favorably and LLN asked me to do another, so I've been looking for odd Canadian cars and Canadian car trivia. The next piece will be on the Pontiac Beaumont SD 396, more or less a SS396 Chevelle with Pontiac sheet metal and interior. I think after that I'm going to do one on how Canada didn't build the last Studebaker.
While researching Kaiser-Frazer for a piece here on Cars In Depth I found out about their relatively successful export division, which set up plants for assembling "CKD" kits. One of those plants was in Haifa, Israel. After Kaiser-Frazer folded, Kaiser-Frazer Israel Ltd. scrambled to stay in business, as they were an important part of the young Israeli economy. According to the company founder, the company generated up to 25% of Israeli GDP in the ten years from 1951 to 1961. They swung deals with Renault and Studebaker. Kaiser-Frazer Israel eventually became Ilin Ltd. The company's corporate descendent still exists today and makes military vehicles, based on Jeep and Dodge trucks.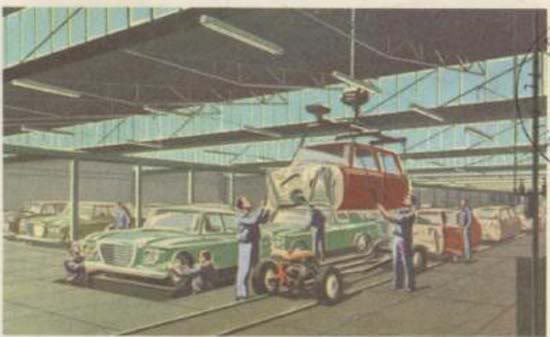 Studebaker, like Kaiser-Frazer, had overseas operations as well, including in South America. Actually Studebaker's overseas activities were a bit more extensive than K-F's. According to what I've read, and this seems to be confirmed in a few places, there's no question that assembly of CKD Studebakers continued after the shutdown of the Hamilton, ON plant in at least two places, Australia and Israel, as those companies used up their last remaining kits and components. There is some indication that assembly in Israel continued through the end of 1966 and possibly into 1967, which would make them the last Studebakers ever that rolled off the lines.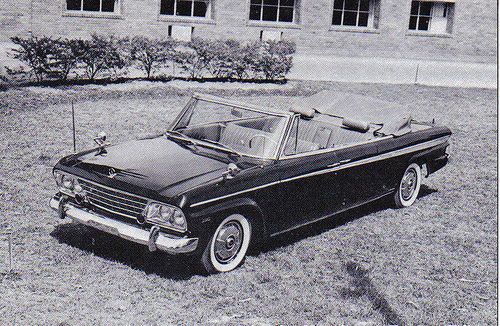 As mentioned, the Studebaker plant in Haifa was important to the country's economy and was a point of national pride. In 1964, Ilin took a Lark convertible and stretched it into a state limo and parade car for the Israeli prime minister. That way there was a state car made in Israel. Special Interest Auto and Hemmings looked into the Lark limo's fate but the car was most likely scrapped. BTW, if you're hoping that Israel has a stash of Studebakers, akin to Cuba's old American iron, don't get your hopes up. It's estimated that of the ~3,500 Israeli built Studebakers only a half dozen Studes remain in various states of condition there today.