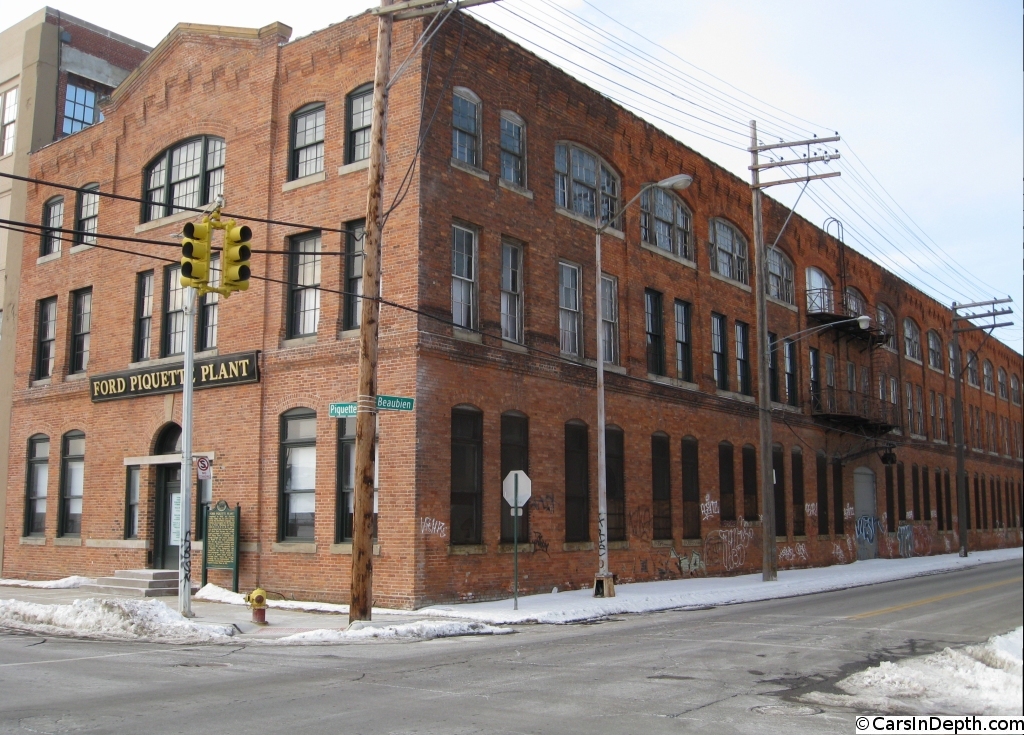 Thousands of people are arriving in Detroit for Saturday's Woodward Dream Cruise. I spoke to a couple who drove his and hers Corvettes from Texas, along with 500 members of their club, the Longhorn Corvette Club. Fifty Chevy Volt owners drove their cars from as far away as Arkansas and Nebraska to take part in a GM sponsored parade. So if you're in town for the Dream Cruise, welcome to the Motor City. We appreciate your business, please spend as much as you can while you are here. Seriously, though, thanks for visiting our town and we're sure you'll enjoy cars and the people. If you're looking for something to do besides just driving up and down Woodward, fun as that is, here is a list of local museums of automotive interest.
Museum list after the jump.
The Henry Ford Museum – Dearborn. The museum's Automobile in American Life exhibit is being rebuilt, so only a fraction of their extensive collection of historically significant cars is only display. You can check with the museum but right now I believe that the presidential limos are still on display as are the Lotus 38 Indy winning car and the Ford GT that won at LeMans.
Ford Piquette Ave. Factory – On Piquette east of Woodward. In Detroit's Milwaukee Junction neighborhood, where many Detroit automakers and suppliers had factories as the auto industry started to expand. Henry Ford's Piquette plant was where Ford Motor Co. got established, where the Model T was developed by the team Ford had put together and where, for the first 6 year of its production, the Model T was assembled (mostly from mechanical components supplied by John and Horace Dodge's own factory down Beubian). The museum there is a work in progress all done by volunteers but the finished displays are very good and the facility houses a great collection of Model Ts and other period cars belonging to local collectors.
Walter P. Chrysler Museum – Auburn Hills. The Chrysler museum has a rotating display of about 70 vehicles from the company's collection, representing all of the marques in the current corporation's history including Chrysler, Dodge, Plymouth, Desoto, Maxwell, Nash, Hudson and Rambler. It's a fine museum and don't forget to go downstairs to Boss Chrysler's Garage, there are some real gems down there.
Sloan Museum and Buick Gallery – Flint. About an hour north of Detroit, the Sloan Museum and the affiliated Buick Gallery will be of particular interest to fans of General Motors cars. The Gallery features over 25 vintage and concept Buick's, Chevrolet's and other cars that were built in Flint. Five concept Buicks are on regular display: 1951 XP-300, 1954 Wildcat II, 1956 Centurion, 1963 Silver Arrow I, and 1977 Phantom. A Hellcat Tank Destroyer inspired by GM designer Art Ross and built by Buick during World War II is also on display.