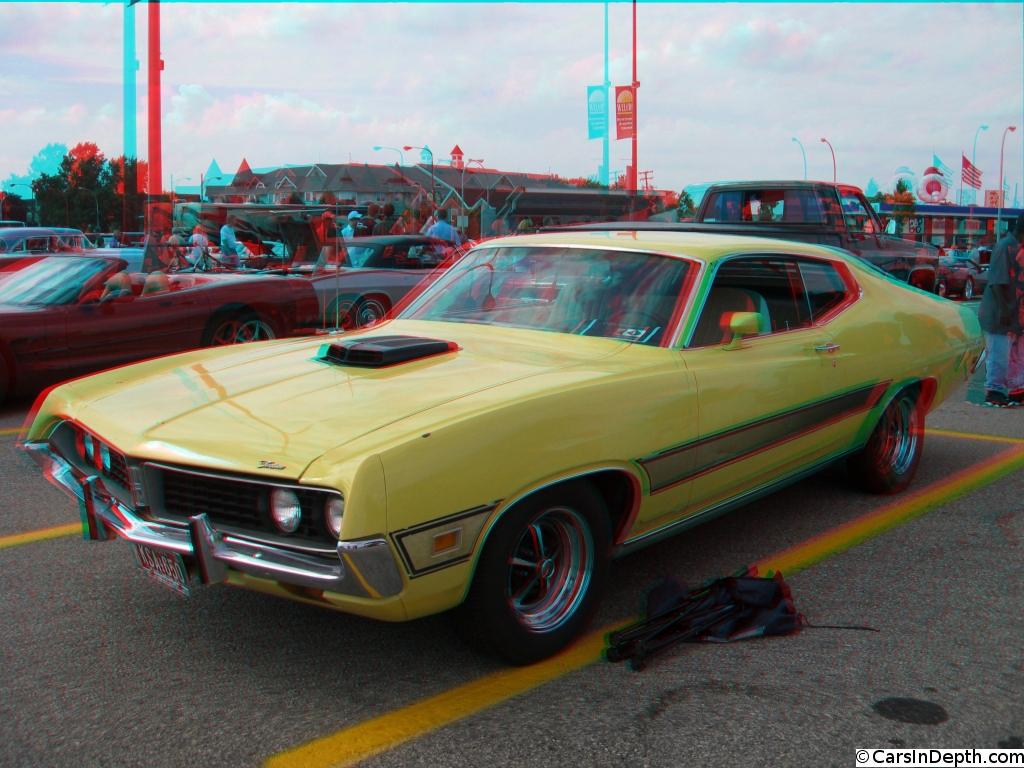 Click on the anaglyph stereo 3D image to launch a Flash player and view the entire gallery in 2D or your choice of S-3D formats.
This Ford Torino GT500 is all original, except for normal maintenance items. It was on display at the GM Design employees' car show held in conjunction with the Woodword Dream Cruise. I'm beginning to think that survivors are the top of the shelf as far as collector cars are concerned. Today's standards for restoration are so high that virtually all recent show cars are in better condition than when they left the factories. With furniture, restorations are rarely as valuable as original condition items. Real patina only happens once. Perhaps one day the survivors will be worth more than the 100 point concours versions.
Start the YouTube video player. Click on the red 3D icon that will appear in the menu bar to select 2D or your choice of stereo 3D formats.