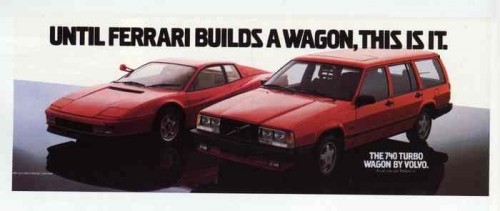 Someone parks two cars near you. The first? A sports car. It could be a Porsche 911 C4 Cab, a Ferrari F458 Italia, or a ZR1 Corvette. Something special. Expensive. Exotic. The other car is an oldie. Let's say a 1976 Toyota Celica or a 1984 Volvo 240 wagon. Which one would interest you?
I'm hardly immune to the thrill of a four-wheeled magic feather. But oldies always put a smile on my face. The new stuff? Not so much. I see them all the time at the auction sales and although I appreciate the technology, it's a bought commodity. An old car from a long time owner is something truly earned, and I rarely see them at the auctions.
To me it's a mark of personal valor and integrity. Just as somebody takes years to build a successful business that changes people's lives. An old car that is well kept through the years shows a level of loyalty and priority that is rare in this day and age. I always enjoy meeting these folks in my travels and should I pick up their car at a sale, I make sure they end up in a good home.