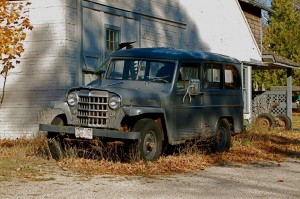 They say that old soldiers never die.  That may be true of old Jeeps, as well.
This example was spotted on a side road on Washington Island, off the tip of Wisconsin's Door County, and looks to be in fairly decent shape with a relatively recent license plate and tires still holding air.
The Jeep Wagon was introduced in 1946 and remained in production until 1965 after a production run of some 300,000 units according to Jeephorizons.com.
This photo was taken in the fall of 2008 and, alas, a return trip the following year saw the Jeep moved to the back of the property with a few other "junkers".  There could be hope for this old soldier, though.  With the value of older Jeeps on the rise, this one might make a good candidate for a restoration some day.
Jeeps in 3D and classic Jeep wagon ads after the jump.
Editor's note: While Cars In Depth is not exclusively a 3D site, we like to include some 3D illustrations  when possible. For this post, it was ironically difficult. One reason we started Cars In Depth was that video games have introduced a lot of people to 3D tech, but there are so many people creating 3D models of Jeeps to be used in video war games, that it took me a while to search through them to find some Jeep related content that can be viewed in 3D. Sadly, no Willys Jeep station wagons, but I was able to find a bunch of cool vintage ads for the Jeep wagon.
Photo credit: 3DPhotopics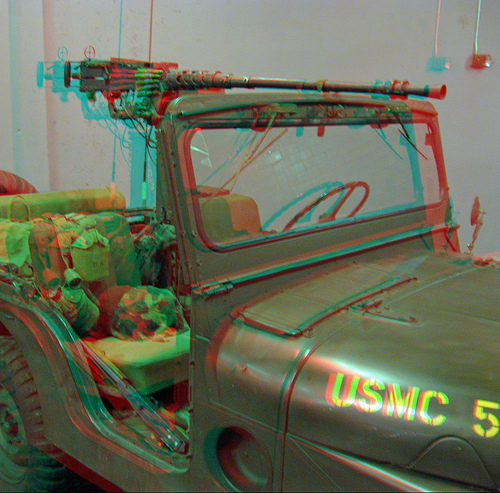 Photo credit: Patrick Swinnea of 3D Manifesto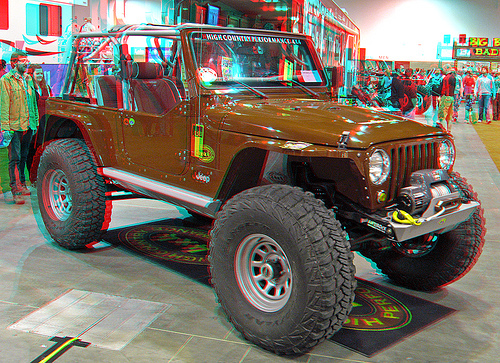 Photo credit: Patrick Swinnea of 3D Manifesto
Photo credit: 3DPhotopics
Photo credit: Patrick Swinnea of 3D Manifesto