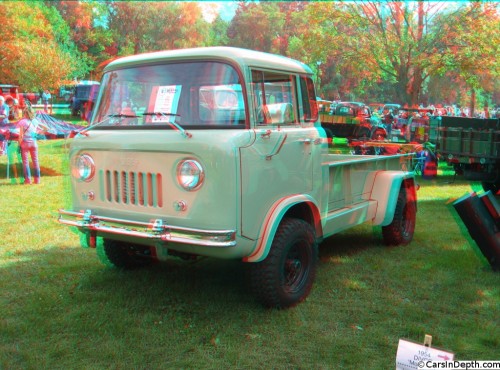 Click on the anaglyph S3D image to launch a Flash player and view the entire photo gallery in 2D or your choice of stereographic 3D formats.
Note: Sorry for the busted link to the gallery. I dropped an L in Willys in a directory name. Works fine now.

Some vehicles just make you smile when you see them and the "FC", forward control, Willys Jeeps are among that select group. The FC-150, introduced in 1957, was the first all new Jeep vehicle since the first civilian CJ2A, which went on sale right after World War II. It was eventually made in a variety of formats including this rare crew cab version that's for sale in California. This nicely restored sea foam green 1958 FC-170 was photographed at the great Orphan Car Show in Ypsilanti.