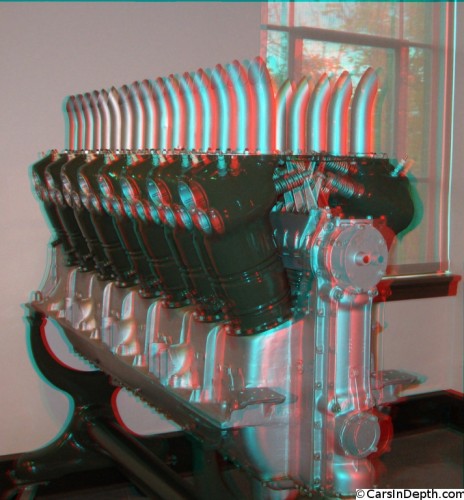 Click on the anaglyph stereo 3D image to launch a Flash player and view the entire gallery of photos in 2D or your choice of S-3D formats.
This 3,400 cubic inch, 800 HP engine was developed by the Duesenberg brothers in 1918 for aviation use during World War One. The lack of an airframe large enough to carry this monster motor and the end of hostilities, though, meant that it never flew, but vintage photos at The Old Motor show that it was fully tested. A total of four prototypes were built. This particular one was photographed at the Auburn Cord Duesenberg Automobile Museum in Auburn, Indiana.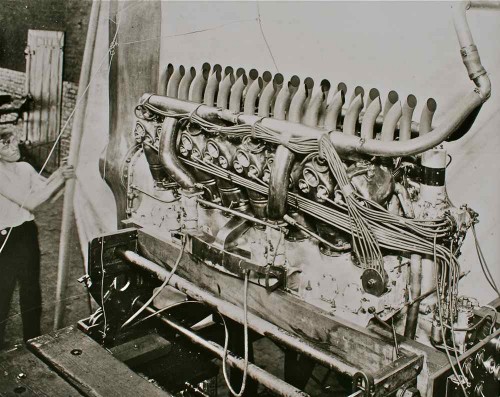 More vintage photos after the jump.