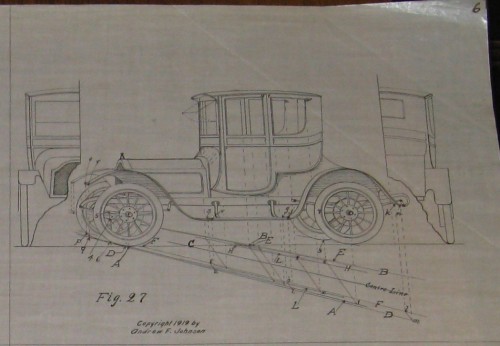 Andrew Johnson can be said to be the father of automotive styling. Though he never worked designing cars, his influence cannot be understated. He taught two generations of auto body makers draftsmanship. Among his students were famed coachbuilders Herman Brunn and Ray Dietrich, as well as three of the Fischer brothers who founded Fisher Body, along with industrialists William Durant and Charles Nash.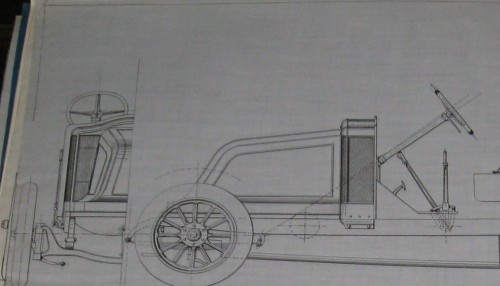 Born in Canada, Johnson came to the US as a teenager. His first job was working for a carriage builder, eventually being employed by Brewster & Co., the most prestigious coachbuilder in the US. Once at Brewster, he started taking instruction at the Technical School for Carriage Draftsmen and Mechanics. An outstanding student and draftsman, Johnson won an industry scholarship to study in Paris at the DuPont School, where Albert DuPont had introduced the three-dimensional drafting methods of shipbuilders to the carriage industry. Returning to the Technical School, he was elevated to the principal's position in 1892. As the automobile age dawned, he changed the school's focus to serving the new industry. When the dying carriage industry stopped its support of the school after WWI, Johnson continued the course, first at Detroit's famed Cass Technical High School and later as a correspondence course from his home in Maine. Johnson would mail his students cyanographs of the drawing lessons and they'd mail back the originals along with their homework.
The National Automotive History Collection has a copy of Johnson's course for automotive draftsman. It's exciting to look through it and read Johnson's own notes in the margins, including his calculations for drawing projections. Included in the course are a series of line art drawings rendered by Johnson in 1919 of then contemporary automobile chassis, over which the students could presumably draw full bodies, which is what many of them would be doing if they were employed by coach builders. For the first few decades of the automobile, quite a few manufacturers continued to supply rolling chassis to custom body builders. The drawings present profile, front, back and plan views of the cars. The automobiles illustrated are Cole Stratton, DeDion Bouton, Isotta Fraschini, Packard, Panhard & Lavassor, Pierce Arrow, and Renault. An additional drawing of a sedan body on what appears to be a Packard chassis was used to teach perspective drawing.
These drawings are most likely the only surviving examples of actual drawings of cars by Andrew Johnson and the perspective lesson may be the only full drawing of a car by Johnson that still exists.
The NAHC graciously allowed me to photograph Johnson's correspondence course and related materials. I hope to eventually publish in PDF format the entire course. In the meantime enjoy Andrew Johnson's handiwork.