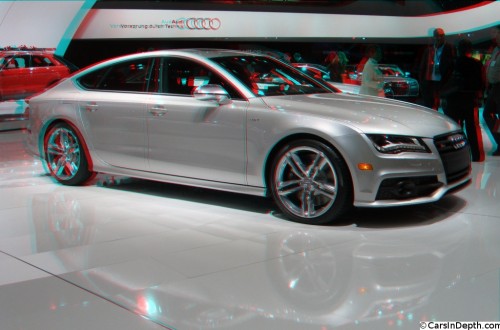 Click on the anaglyph stereo 3d image to launch a Flash player and view the entire gallery in 2d or your choice of S3D formats.
Audi didn't bring their stunning new S7 to the NAIAS but they did bring its handsome A7 sibling and put it right up front and center in their booth. I'm waiting for Audi to make a swing and a miss, but lately everything they've released has been at least a solid double, with some genuine home runs like the R8 and the S7.
Start the YouTube 3D video player. Click on the red 3D icon that will appear  in the menu bar to select 2D or your choice of stereo 3D formats.